What jumps out at you from the FactSet chart below? I'll tell you the first thing I noticed was how we're still treating the Financial sector like a little bitch.
We're giving the financials virtually no benefit of the doubt on their forward earnings multiple for the year ahead.
The banks are expected to be growing their earnings by 11.5% in 2014 according to the consensus, that's faster than the S&P 500's expected earnings growth rate of 10.8% and a better pace than what's expected for five other sectors (Industrials, tech, Staples, Healthcare and Utilities). In addition, many of the large bank stocks haven't even come close to recovering in share price from 2008 (the XLF is still down 45%) while they have done a ton of work repairing their balance sheets and digging deep for operational efficiencies.
In addition, the banks will be the beneficiary of a steepening yield curve if and when rates creep up in the coming year. They make a ton of money as that process happens, margins expand meaningfully.
And yet – we're rewarding that set-up with the lowest multiple in the markets, lower than what we're giving the utilities for god's sake.
That's quite a disconnect.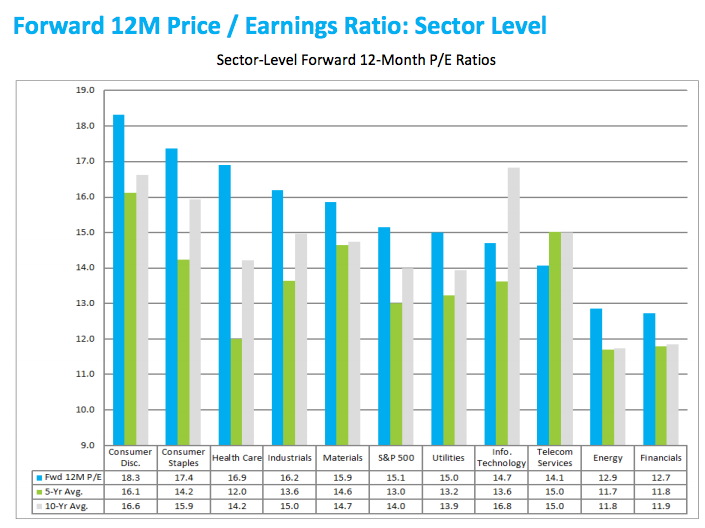 Source:
FactSet Research