Chase Van Der Rhoer, a Bloomberg application specialist, makes the case for an investment bubble in this morning's Bloomberg Brief:
Bubbles don't exist without investment funds crowding into the same trades relative to liquidity. Researchers will often construct measures of market-crowding such as the ratio of the Nasdaq Composite Index price to the relative amount of volume. This ratio has increased 238% since 2009 – showing cause for concern.
And here's his chart: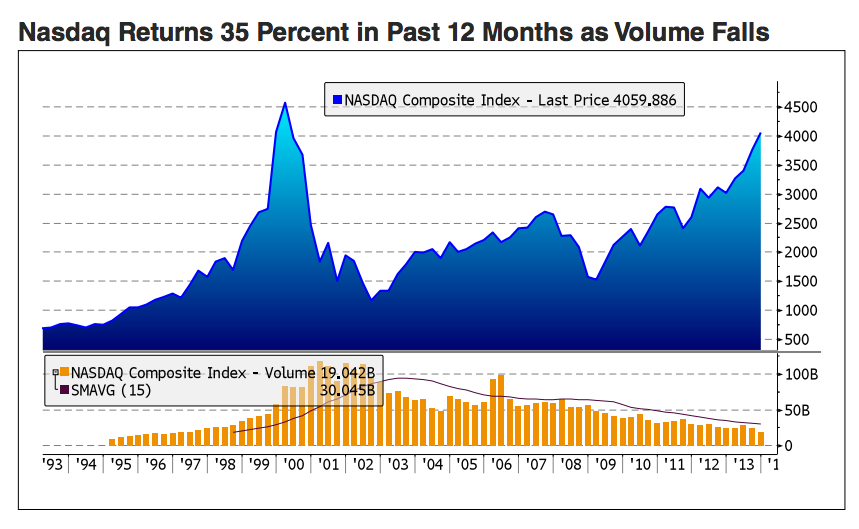 Chase makes a good point – but there are some important reasons for why this lack of volume should be less alarming than it would seem on the surface. A newfound predilection for indexing and ETFs goes part of the way toward explaining it. Also, 2009 was a watershed year for volume, like 2008, in terms of the sheer volatility and chaos. I'm not sure we should be comparing a year like this one with a year like that one.
Source:
Bloomberg Brief