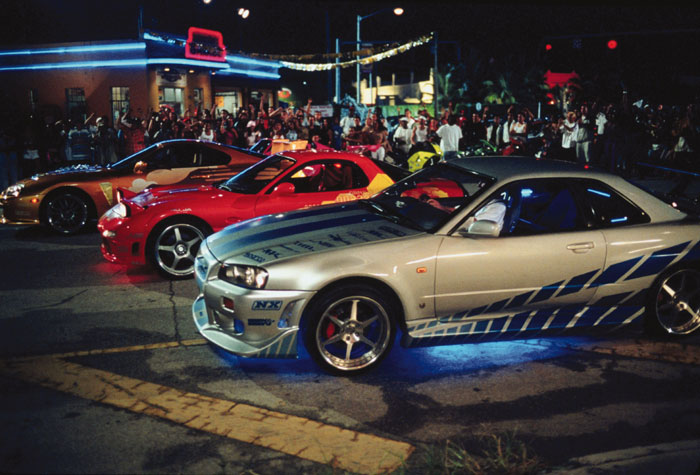 Over the weekend tragedy struck as movie star Paul Walker (of 'The Fast and the Furious' franchise) was killed in a car crash after which the vehicle was engulfed in flames. Both the driver and Walker, who was the passenger, are dead. There is chatter that there was a street race involved and police are investigating.
Walker was 40 years old.
This is obviously all very horrible. And peculiar, given that the driver of the car was a wealth manager at Merrill Lynch. Roger Rodas (Brightscope profile here), who was heavily involved in the street racing scene in real life, was Walker's good friend and business partner in an auto parts business. He was also the star's financial advisor and a 20-year veteran of Merrill.
I call this peculiar because it is not very often you encounter a financial advisor with such a high-stakes, heavy adrenaline, life-endangering hobby. Most FA types I've ever met or have heard of are the kinds of people who would be talking clients out of reckless hobbies and behaviors. We are all fully versed in the actuarial tables, as we must be, in order to plan retirements for people.
Here's some information about the relationship (via Heavy.com):
An online profile states that Rodas was, "one of America's top wealth management advisors and portfolio managers, with an impressive list of clients," this was in addition to his role with Always Evolving. Rodas and Walker's friendship evolved over a shared passion for cars, it eventually morphed into a professional relationship where Rodas became Walker's financial adviser.

A Merrill Lynch profile of the pair says:

"The two struck up a conversation when Walker noticed Rodas driving a Porsche GT3 he had previously owned. Soon the two were racing side by side, as when they teamed recently with two professional drivers in a pro-am 25-hour endurance race in Thunder Hill, Calif. As their friendship developed, Walker occasionally asked Rodas for financial advice, and they began working together formally as client and Financial Advisor in 2007. The first item on their agenda was reorganizing Walker's portfolio, a hodgepodge of personal investments. Rodas suggested a diversified, relatively conservative portfolio of stocks, bonds, cash and alternative investments, aimed mostly at preserving capital. And because an actor's income is sporadic, each time Walker completes another film, he and Rodas meet to re-evaluate his financial strategy to help make sure his long-term goals stay on track."

The same profile states that Rodas had worked at Merrill Lynch/Bank of America for 20 years (the profile is undated) and has been named on a list of America's Top 1000 Financial Advisers in 2010, 2011 and in 2012.
It's not been my experience that Fast and Furious is typical trait of planners and wealth managers. Most of my colleagues in the business are cautious and patient by nature, content to leave the short-term thrills to others while focusing on the overarching well-being and lifelong happiness hat comes from preparation and rationality.
But who knows, perhaps the advice Rodas was giving his friend professionally was the opposite of the lifestyle the two were purportedly living on circuit.
In any event, this is sad news. Godspeed, Roger and Paul.