Jon Krinsky of Miller Tabak + Co is out with his latest note about stocks in September – he notes that while the month has a bad reputation as being "the cruelest", it's really in the second half of the month that things get dicey.
Two charts below tell the story on different timeframes, historically speaking:
what may be surprising is that the SPX is up 10 out of 11 sessions so far for September, for a 4.40% gain. The
stigma of September is that it is the worst month of the year for stocks. And while no one can argue that has been
the case over the last 30-50 years, it is really the second half of the month where the damage has been done.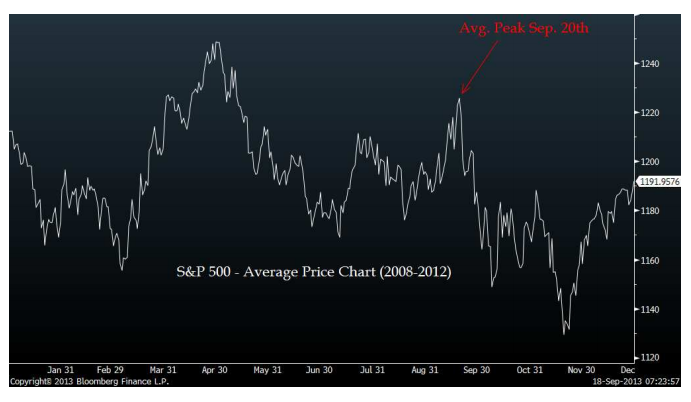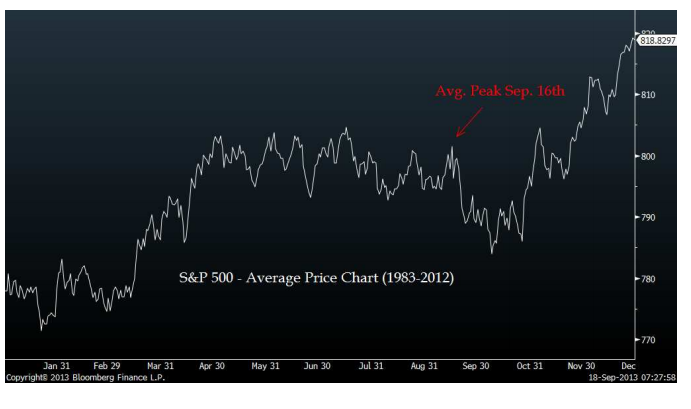 Josh here – as you can see in the second chart, that late September swoon usually sets us an excellent entry point for the "Best Six Months of the Year" trade. I say usually because there are notable exceptions – 2008 being one of them.
Follow Jon Krinsky on Twitter: @JKrinskyPGA