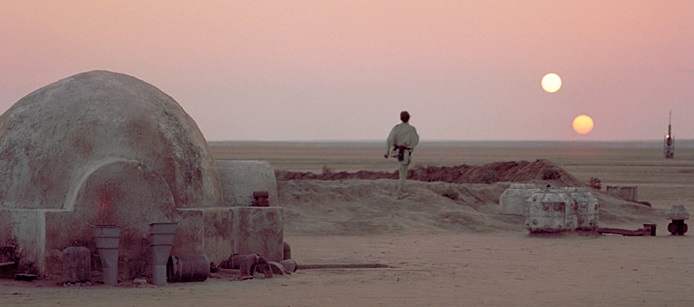 I suppose I don't believe in fate but I do believe in destiny.
Is that even possible? Do I want to believe in destiny because it seems to have a positive connotation while the term fate seems to have had much graver implications throughout history, religion and literature?
Three years ago this month I had become a fee-only financial advisor and had dropped my commission brokerage business in its entirety.
It was the biggest risk I had ever taken, personally or professionally. I was 33 years old, had a four year old daughter and a one year old son. And zero dollars in the bank.
The credit crash and its aftermath had been particularly tough for me in that my compensation was tied to how many trades I did or products I sold – and I had refused to sell my clients anything in the midst of the maelstrom. On principle. I had no idea how bad things could get, but I had known instinctively that something major was going on and logic and reason dictated that I cease all brokerage activity until things calmed down.
Which makes perfect sense until you're a year without a paycheck and you need to keep reminding yourself that you're doing the right thing every time you have a fight with your wife over money.
And then, in your darkest hour, the revelation sets in: This is all wrong.
I realized that the retail brokerage business was inherently flawed if I couldn't go about it without hurting people or exposing them to undue risks in the name of grinding out a paycheck. And while this isn't always the reality, it certainly was throughout 2008 and 2009.
And so, after ten years of selling investments  to people who trusted and relied on me, it was time to plan my escape.
Upon leaving, it felt as thousand pounds had been lifted off of my chest. I could breathe again.
More importantly, I could align my own success with the success of my clients' portfolios – the way it should be. I could give advice without concern for pay periods or differential compensation or any of the other implacable conflicts that beset the retail broker at every step along the path.
Suddenly, there were no conflicts. There was just me, my clients and the business of investing – which I love.
I began to trot, unsteadily at first, and then broke into a jog. Then I was running, flying around the country to meet customers and contacts, seeing my name in the newspaper and the magazines. Then I took off into a full sprint, the book came out, the weekly TV appearances on CNBC began, shoutouts in the New York Times, the Wall Street Journal, Barron's and even TIME magazine. One by one I began meeting all my idols in the investment business. Hundreds of thousands of new readers on the blog, 20,000 Twitter followers, then 30, then 40, 50…
Our assets were growing and our portfolios were working. Clients were appreciative, a sensation I hadn't felt in a long time.
And then it hits me – it's working out.
I realize that I can let go of all the anger and the frustration of the preceding ten years. I don't need the chip on my shoulder any more, I don't need all that angst. It's served its purpose – if it ever had any – and now it's just a vestigial relic of a previous failed career.
I am doing what I think I was always supposed to do. Helping people and communicating with them about their investments is why I am here. It has to be true – it feels too right to be otherwise.
In The Alchemist, Paulo Coelho teaches us that when you go for something, and it's a righteous quest and you really want it, the universe is going to conspire to help you.
Three years ago, I didn't understand any of this. I just knew that I was deeply unhappy and professionally unsatisfied. I knew that if I had kept going in that direction, it would've eventually killed me or at least snuffed out my soul.
I made a choice and the universe conspired to help me do what I wanted to do.
Thank God.
In Greek mythology, the Fates were three goddesses whose whims determined what would happen to the mortals under their purview – people had little say in the matter. In contradistinction, the Essence of Buddha explains that "Your destiny is shaped according to the combination of conditions pre-determined at birth and other factors that you are able to change through your own efforts."
What has happened with me was not fate -it was wholly avoidable had I simply chosen to to go on with my miserable status quo. Was it destiny? Maybe. But even if not, it feels as though it is and that 's enough for me to keep going. And I much prefer the idea that I have had a hand in it, a conscious impact on the results.
I hope this story inspires you to take the risk that could change your life or to stop doing things the wrong way just because you may be feeling trapped. You are not trapped, not for long anyway. You have a choice, and when you make that choice, the universe will get out of your way.
I have to go away for a while, I'm working on a handful of major projects that require my full attention. Before I do, I want to thank you for taking this journey with me.
Upon my return, the saga continues…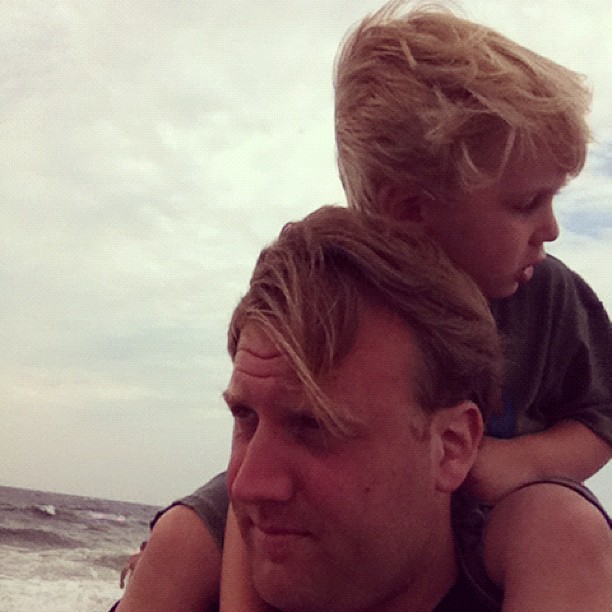 See you then,
Josh Brown
New York City, September 2013