The excellent blogger at Charts Etc seems to be puzzled by the below riddle:
In perusing over charts this weekend, I came across this relationship. Since April of last year, AAPL and GLD have been generally moving together directionally.

The correlation coefficient over this time period is 0.71, very high.

I show this chart with tongue firmly planted in cheek. I'm not a huge fan of analog charts and off hand I know of no apparent reason why this relationship should exist.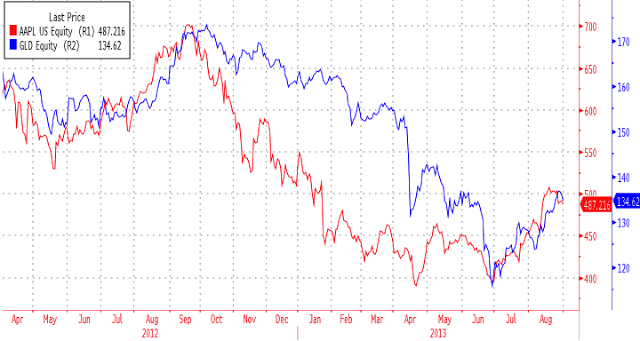 Josh here – Charts Etc isn't the only one to have noticed this. Andrew Nyquist spotted it a few weeks back (see: Nostalgic Bulls)
Anyway, I think I can help solve this conundrum. I have a talent for these kind of things and I'm not about to be greedy and not share that talent with the world.
There's one very simple reason why Apple and gold are now trading in lockstep with one another: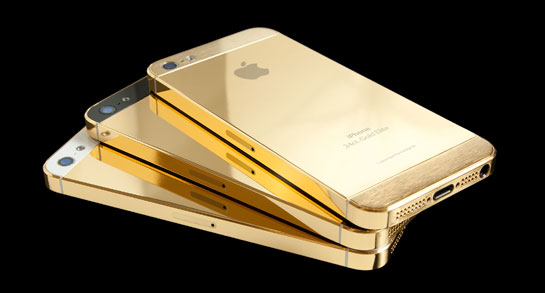 Duh, the gold iPhone is coming. Apple sold 125 million iPhones last year, that's a lot of potential gold demand.
I'm very gifted, so I like to help people figure things out 🙂
Source:
See Also:
Photos claim to show purported gold 'iPhone 5S' next to iPhone 5 (Apple Insider)