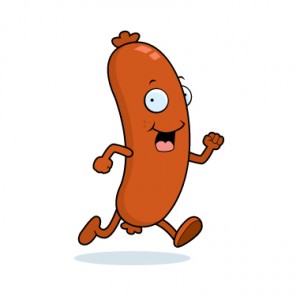 What I'm reading this morning: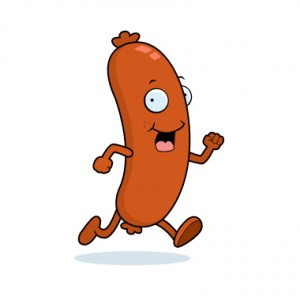 Stuff I'm Reading this Morning…
Tadas: Words have consequences.  (AbnormalReturns)
Verizon is tapping the bond market for a whopping $60 billion as it buys the rest of its wireless biz back from Vodafone.  (Bloomberg)
Jeff Miller: Here's the difference between risk and fear:  (DashofInsight)
The Importance of Dividend Yields and Earnings Growth to Stock Returns (Morningstar)
Ed Yardeni on the correlation between stocks and the price of crude oil.  (DrEdsBlog)
Brand new interview of Howard Marks, on the Great Rotation and the absence of "free money"  (ZeroHedge)
The executive suite at Google has more romantic entanglements than Fleetwood Mac.  (TechCrunch)
They're building high-tech Harleys with joysticks on them now. Easy Riders are rolling their graves.  (Bloomberg)
Fast food workers will walk off the job across the country today leading to a drastic crisis for the medical profession as Americans stop enfattening themselves for 30 minutes.  (TIME)
Simon Johnson on India's economic devastation.  (NYT)
Speaking of Google, Hangouts is now being served in high def, we're getting very close to an explosion in usage I think.  (GigaOM)
Russ Koesterich on the link between rates, housing and the stock market.  (BlackRock)
Great graphic: The History of Interest Rates.  (iBankCoin)
The US shale boom has thrown Putin's Russia into disarray (which I believe is the natural state of being for Russia, but anyway).  (BusinessWeek)
Outside of US stocks, pretty much every asset class on earth sucks this year.  (CapitalSpectator)
Thinking about the clean slate hypothesis on John Locke's birthday.  (Brainpickings)
Get yourself a standing desk or prepare to die.  (Wirecutter)
Paul McCartney announces a new album! Lead single is out, sounds brilliant:  (Stereogum)
Bashar Al-Assad: Face it America, no matter what you do about Syria, it's going to suck for you…  (TheOnion)
Don't miss The Takeaway, my daily linkfest for financial advisors (InvestmentNews)
REMINDER: Backstage Wall Street is now on Kindle!