"You better hope this market takes out these 1650 levels convincingly and makes a new high here."
What happens if we don't make a new high? Is this do or die, in your opinion? 
"Yes. Needs to make a new high here or else it forms a double top."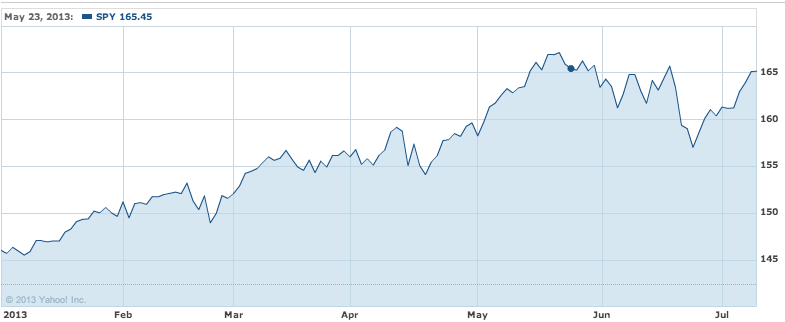 Oh. Well that doesn't sound very good…
"It's not good. It's very bad."
Yeah?
"Yeah. In fact – it could even be a triple top going back 13 years to the dot com bubble and the credit crisis."
Whoa.
"Whoa is right."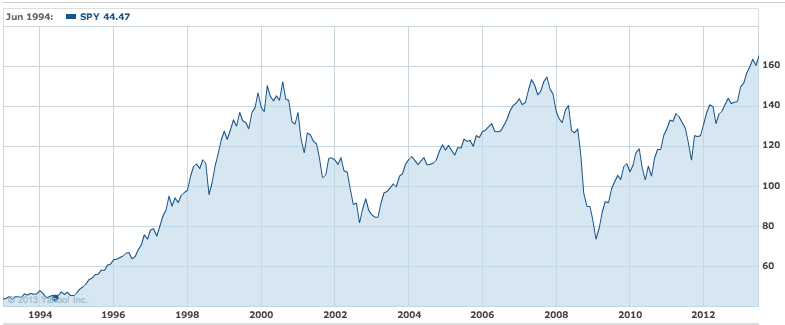 What are the ramifications? What if it doesn't break out and makes a double top?
"Stocks go down."
Oh. But then we can buy them?
"Yes, but they may keep going down for awhile."
Gotcha. So we can keep buying them though? The ones we like? At lower prices and higher dividend yields?
"Yes, but…"
So that's the risk, then – if we don't break out to new highs, the things we want to invest in will cost us less?
"Right, but you don't understand…"
I hope this is a double top.