No one should be surprised any longer that ETF trading volumes spike in times of volatility – for more and more investors, ETFs have become the "true market" – as controversial as this premise is.
BlackRock has an important post on this increased volume and the structural integrity of the ETF market throughout the recent vol spasm. It includes the below nifty chart of ETF trading volume as a percentage of total trading volume.
US ETF volumes spiked in June…

This is a trend we've seen before. When headline-making news triggers a sudden shift in investor sentiment and market volatility jumps, it has been followed by elevated ETF trading volumes in absolute dollar terms and also in proportion to total US equity market trading volumes. In June, ETFs accounted for 31% of the dollar value of all trading volume in US equity markets, up from 20-25% in recent months.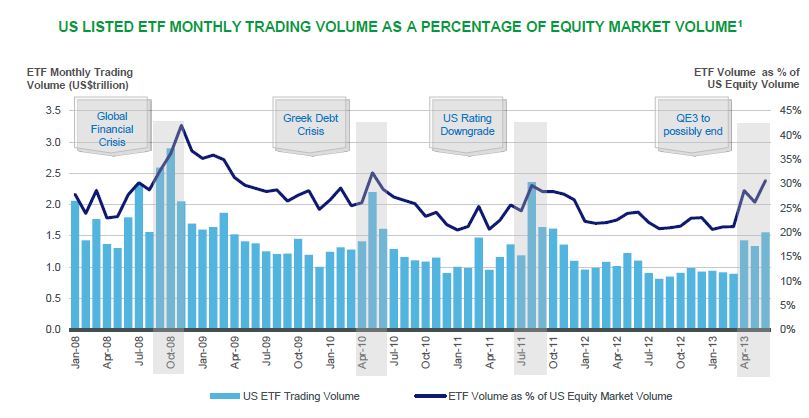 Source:
When the Going Gets Tough, the Tough Use ETFs (iShares Blog)