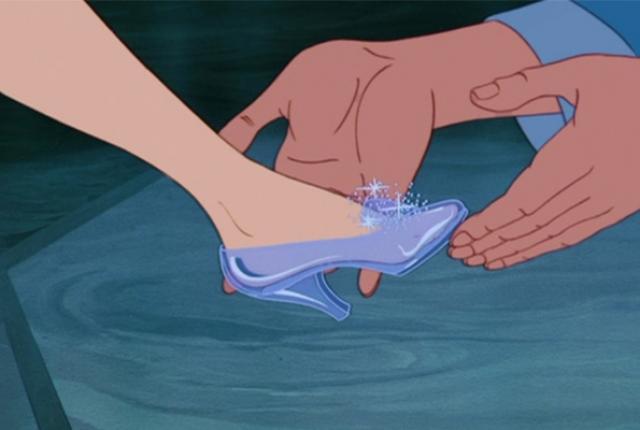 I have no idea what will happen in the second half of this year. Which is cool because you don't either, nor does your brother-in-law who "knows a guy."
Professional forecasters typically embark on one of the following exercises to make their predictions:
a) take current trends and extrapolate them out into the future assuming present rates of change with minimal disruption
b) make outrageous guesses – call them "surprises" – and then take credit for them as predictions if they actually hit
I'm going to do a combination of these two here and garnish the whole thing with a bit of wishful thinking. The below is what I'd consider to be a Happy Ending scenario for the second half of 2013. I'll let you decide how likely or unlikely this will turn out to be. Let's take a trip around the world…
***
1. The Fed and the Economy: The markets are currently in the process of growing comfortable with a "September taper" (see the WSJ's Economists React: Good Enough for the Fed to Pull Back). Good news has begun being treated as good – witness this morning's beat in the June NFP report which sent stocks higher and bonds lower, despite the fact that an earlier taper would now be implied given the pace of econ improvement holding up. Let's assume the Fed comes out and announces a go-forward monthly asset purchase of just $50 billion for argument's sake at the September meeting.
2. US Stocks: Stocks wobble in September but they don't get crushed. Major trendlines hold.
3. Japanese Economy and Markets: In Japan, Shinzo Abe and his party get the true mandate to break the back of deflation once and for all as a result of the Upper House elections in late July. The "third arrow" of Abenomics, true structural reform, is loosed from his bow and strikes home with a thunk into the tree trunk. Attitudes towards risk, investment, hiring women etc begin to change and the Japanese economy's recent gains hold. Foreign direct investment comes in, Nikkei stocks remain buoyant.
4. Peripheral Europe: Economically, Portugal and Greece muddle through, Italian and Spanish data start to improve.  The comps for these countries are so low that the beats start coming easily. We just saw this happen with the last round of PMI readings, it's entirely possible now that the whole world has counted peripheral Europe out.
5. UK: The UK is able to look itself in the mirror again. Recent British econ data has been encouraging and brand-new BofE chief Mark Carney is clearly not f***ing around (see the BBC's Bank of England new governor Carney makes fans in first week).
6. Core Europe: Hollande in France cuts the rich-baiting crap and corporations respond with a bit more confidence. In the meantime, Germans see the spectre of recession at their doorstep, driven predominantly by peripheral deterioration which is mainly their fault. Angela's ruling coalition of conservatives and Free Democrats get through their September 22nd elections without promising too much (as looks likely now) and afterward begin walking back all the austerity demands that have crushed the continent's chances for a revival. The ECB joins in with lower rates and/or outright asset purchases.
7. European Stocks: European equities, meanwhile, have begun outperforming US equities owing to the massive discount in valuation and the dramatically lower expectations for the region in the analyst community.
8. China: Sorry, hopeless. But at least now we know that the hopelessness is deliberate and meant to lead to a more sustainable path, structurally, longer term. The markets can probably acclimate to a slow-motion grind lower in Chinese econ data – so long as the government can continue to seem as though everything is contained and under control. State-run banks and a few trillion in foreign currency reserves should enable them to do that. Chinese equities have already undergone a three-year slow-motion crash and are trading at a single-digit PE ratio – call it an anti-bubble.
9. BRIC: The middle classes of India and Brazil begin to attract investor interest again now that these stock markets have already crashed. Both nations begin to look inward for growth as opposed to mineral export dependence on China (in Brazil's case) and outsourcing / offshoring (in the case of India).
10. Rates and Bonds: Treasurys go up and stay up but then stabilize. Rates are high enough to attract capital but low enough to not present a fresh threat to stocks, which are now outperforming based on all the relevant backward-looking benchmarks which are so important to those who allocate capital. We find an equilibrium in rates and bond yields that keeps the market orderly and doesn't disrupt the housing recovery (although it does slow the pace of it). Inflation does not appear before December 2013, giving the Fed plenty of time to keep ZIRP running into next year.
***
I have no idea how likely this script is, but as an exercise in what could go right, realistically, I'd say it's a good starting point…what did I miss? What's the biggest howler in here? What's the most likely of these scenarios to actually play out?