So this is interesting…bonds resume their sell-off after the FOMC plays coy on tapering. Stocks follow suit.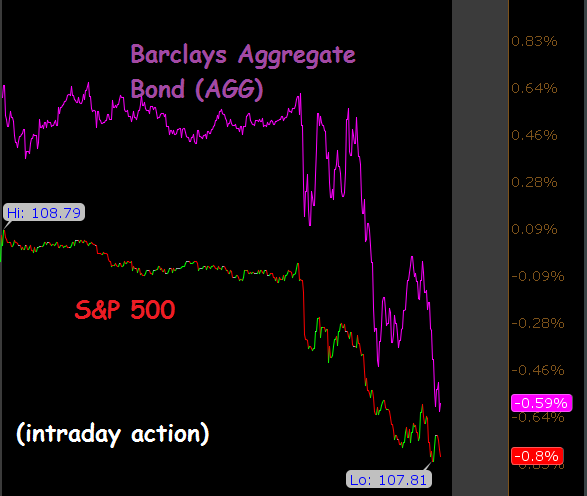 The same correction we've been in has now continued – led by fixed income and "bond-like stocks".
Note the high dividend payers getting clocked along with the bond markets.
Energy and Materials are the very best performers! What's that about? Well, they weren't bought by bond people, I can tell you that much.
To be continued…