How's it going so far?
I've saved about three dozen atrociously allocated retirement portfolios in the last few years where gold holdings out-weighed productive assets (like stocks and bonds) by 2-to-1 or more. I've taken accounts away from every single hyper-inflationist and deflationist celebrity doomer you can name.  I consider it my sacred duty to rescue investors from the revival tents and carnival midways whenever possible. But I can't save them all.
Let's get an update on the end-of-the-world trade that so many still have on, here's a GLD : SPY ratio chart over the last two years: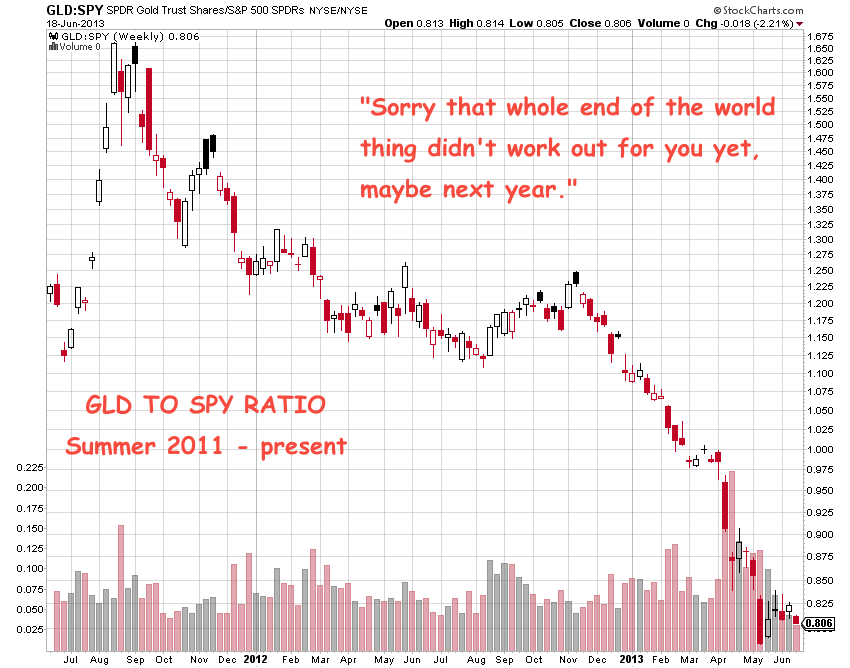 OK, maybe late 2013 will be The Reckoning – or perhaps 2014.
It's coming soon! I hope! It's in the Bible! We must atone for our wickedness. And also something something kick the can something fiat currency something Keynesianism is gay devil worship.