From Jamie Dimon's annual letter to JPMorgan shareholders this past April (via Sam Ro):
"As we currently are positioned, if rates went up 300 basis points, our pre-tax profits would increase by approximately $5 billion over a one-year period…Remember, however, that all things are not equal, and that $5 billion of improved income should be looked at as an additional cushion to protect us from other bad outcomes."
Is the weaning about to begin? Is the financial system ready, willing or able to be weaned? How about the banks?
Here's William Banzai7's hilarious take: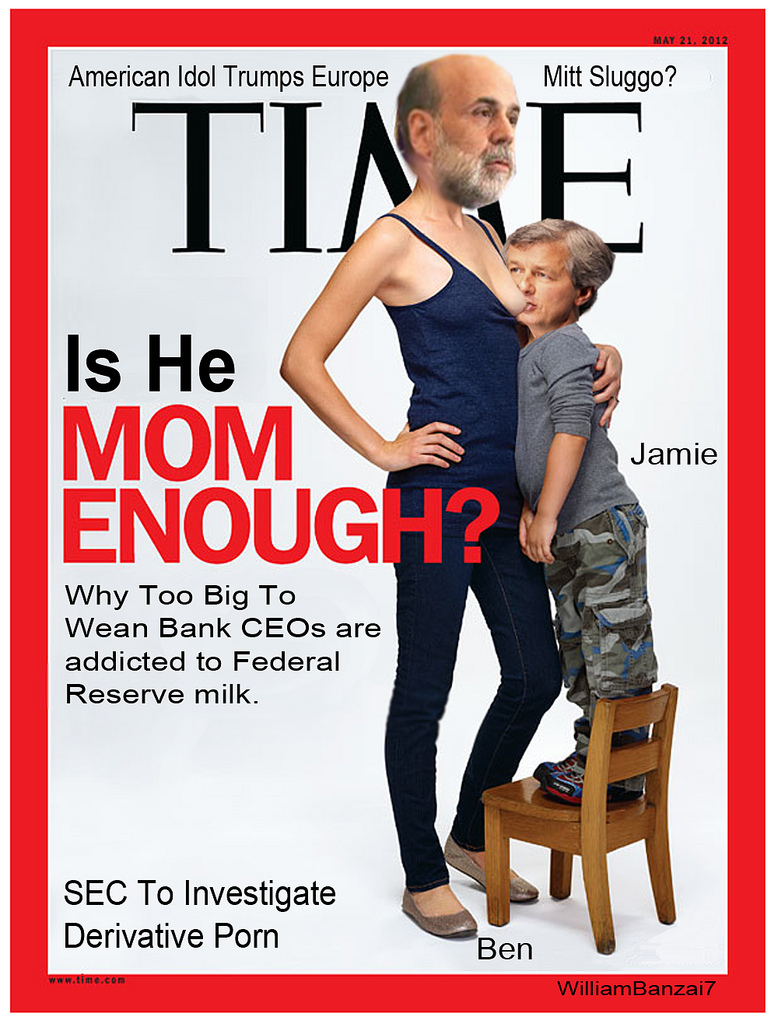 Follow William Banzai7 on Twitter