Guggenheim Chief Investment Officer Scott Minerd has made no secret of his distaste for the relentless central bank intervention of the modern era. Here he shows us just how distorted things have gotten since the Chairman went into overdrive in 2011:
Economic Fundamentals Suggest Higher Yield

Historically, the real yield on 10-year Treasuries has closely tracked the University of Michigan Consumer Sentiment Index. The correlation broke down, however, in 4Q2011, as a result of the Federal Reserve's asset purchase program. The yield on 10-year Treasuries would be roughly 150 basis points higher than it is today if the market was not being distorted by Ponzi (uneconomic) buying.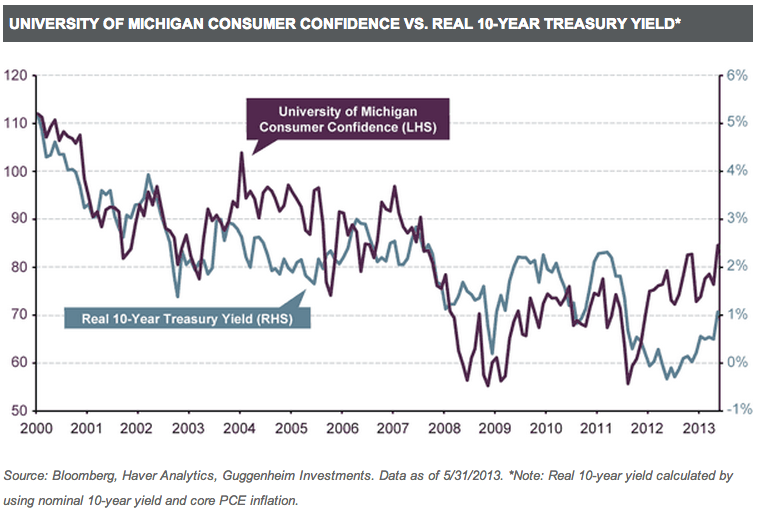 Source:
GUGGENHEIM PARTNERS