…because LOL at the "timing" of their US credit downgrade and upgrade.
The below chart includes outlook changes and the big ratings downgrade versus bond yields (converse of price) as well as US stocks (via the S&P 500).
click to embiggen!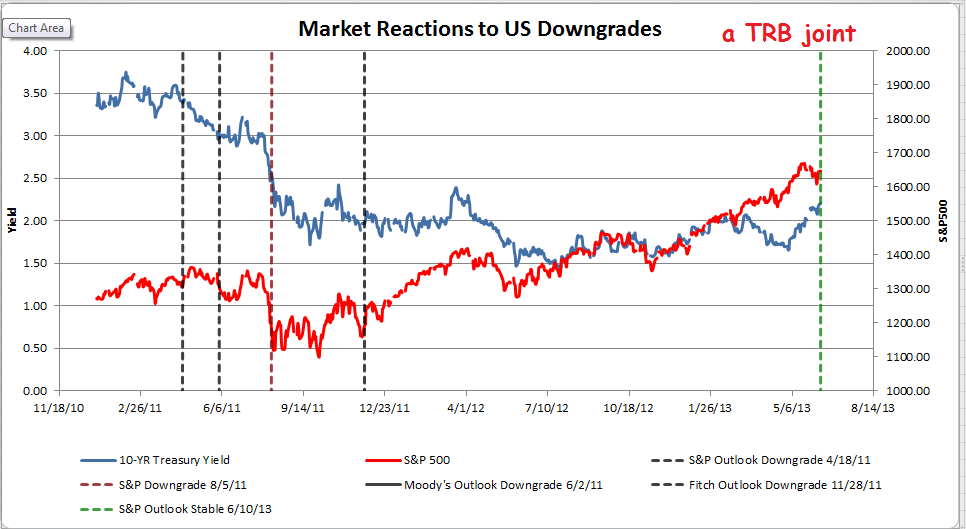 Turns out the exact right response to S&P's much-ballyhooed US downgrade was to buy both bonds and stocks. Essentially, to fade that downgrade from every angle. Go back and look at the headlines of the time, however. Absolute hysteria.
Let that be a reminder should anyone tell you that today's upgrade (from outlook negative to stable) has any sort of meaning for your portfolio going forward.
Between S&P's downgrade in the fall of 2011 (less than two years ago), we've seen the yield on the 10-year treasury drop by 14.34% and the S&P 500 rally more than 37% not including dividends.
Oops!