Justin Bieber is like a smaller, more effete version of Justin Timberlake, minus the talent, charm, sense of humor and self-awareness.
There is literally no one who sucks more right now, maybe in the world.
It didn't have to be this way. Kid's out of control and his handlers are idiots. In my mind, it's a two-man race to which "brand" implodes first, Bieber or Zuckerberg.
Look at this putz at the Miami Heat game last night, wearing indoor shades, a leather baseball jersey and shadowed by a giant security orc, blocking everyone else's view so the little prince can pretend he's a rapper for a few hours: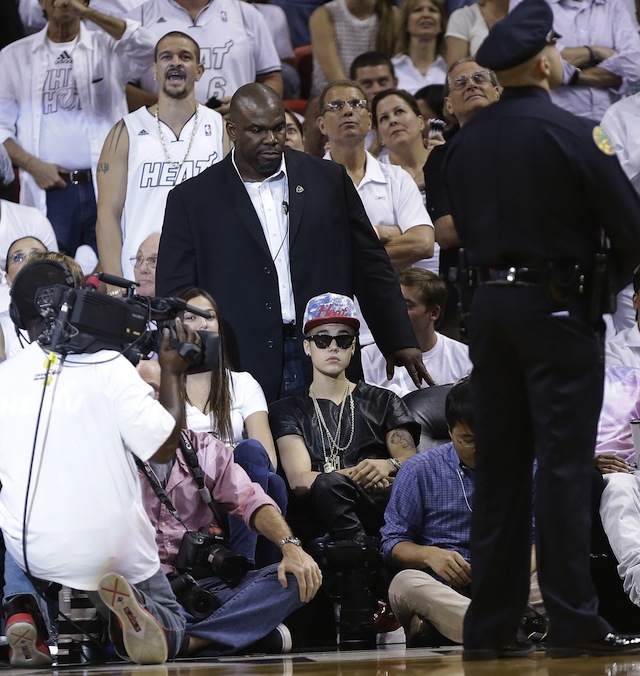 Really, dude?