This is one of those legendary artifacts that perfectly sums up the heart and soul of the man it's connected to.
Johnny Cash wrote this up for himself one day decades ago and it somehow managed to survive. In 2010, it was sold at auction for $6250 to a collector.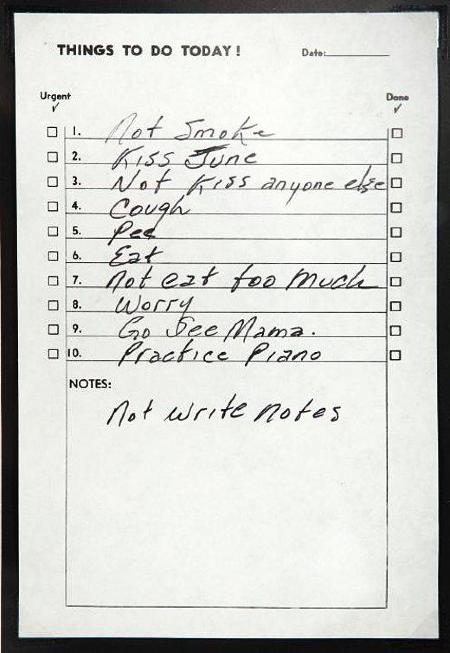 The "To Do" items themselves are funny but the Notes are classic Johnny, rebellious even in filling out a list.
The bit about June and his Mama humanizes a man who struggled with the dark side for much of his life.
Deep down, we're all still some Mama's baby, no matter how bad things get or what terrible mistakes we make.
Happy Mother's Day.