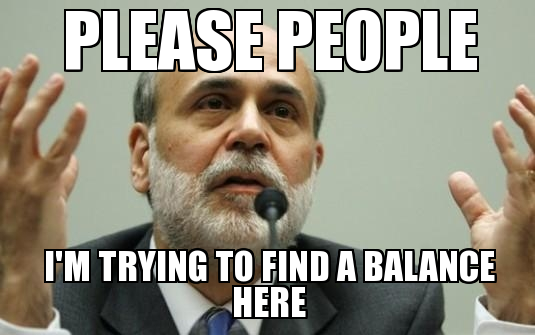 Hey you…
Yes you, with your whole arm up to the elbow in the Yield Cookie Jar…cut it out.
Bernanke sees you and is monitoring the situation.
Here's what he told an audience at a Chicago banking conference:
 "In light of the current low interest rate environment, we are watching particularly closely for instances of 'reaching for yield' and other forms of excessive risk-taking, which may affect asset prices and their relationships with fundamentals."
In other words, chill out with junk bonds, mortgage REITs, preferreds, utility equities and other forms of credit and interest-bearing hysteria – you are not reaching for yield in a vacuum, he sees you.
Read Also:
Bernanke, Blower of Bubbles? (NYT)