What does your workspace look like? How does it affect your ability to think straight? Is it a cage for you to inhabit or a canvas for you to paint your future on?
There is a different ideal for everyone.
Two extreme examples:
First, let's think about the walking ball of stress who chains himself to this desk each day in a Sisyphean attempt to conquer an unconquerable complex adaptive system on a consistent basis …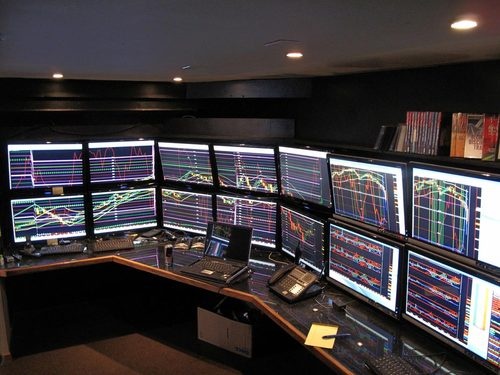 I hope he's killing it and can make enough money to enjoy his free time, I hope he has learned to manage the stress. I know I couldn't. If that is your idea of making it, I can respect that but not relate to it.
For comparison, this is Warren Buffett's desk, from which the 82 year old runs a $250 billion investing and corporate empire that spans the globe and every conceivable line of business imaginable. You will see no computer, just a phone and some printed documents and books (via CBS News):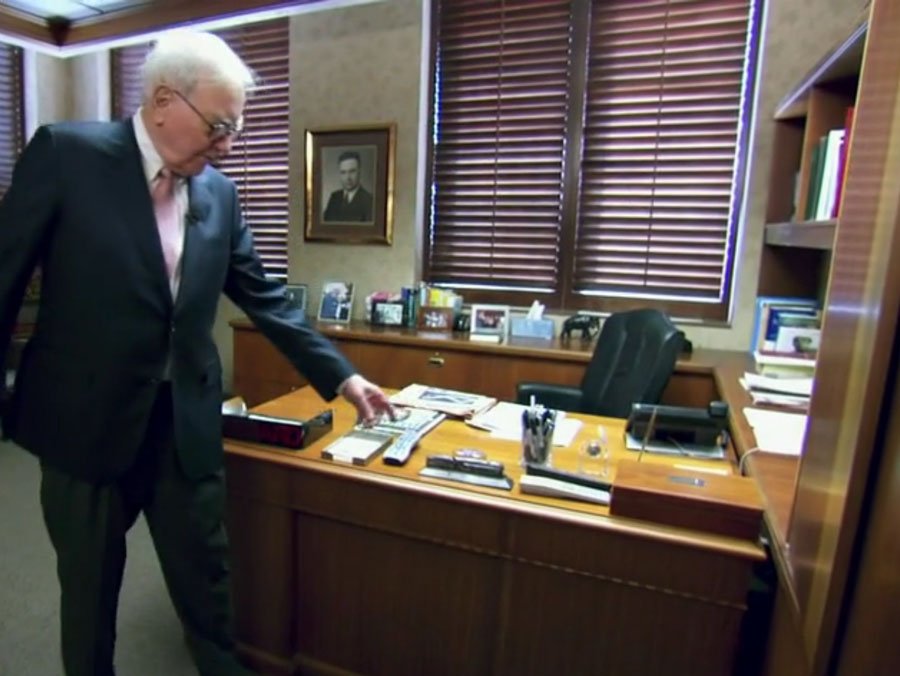 Buffett's minimalism is made possible by the resources and people around him who can be paid to monitor the outside world and report up to him (via fax or by whichever mechanism he chooses). It is not my ideal but it's much closer to it than the glorified pinball machine seen above.
Somewhere in between these extremes you will find the workspace you are looking for. This will be decided by the balance between what you want to accomplish in the markets and in how you want to live your life.
Your mind is not the only decision-maker here, your soul will surely be involved as well.