via Chris Kimble:
The chart on the left was shared on 7/113/12, reflecting the lowest exposure to stocks by Wall street strategist in the past past 15-years.

Since 7/13/12 the S&P is up 16%.

The chart on the right reflects the average strategist allocation to stocks currently stands at 49%, still below the average exposure over the past 15-years and well below the 2000 exposure highs of 70% allocation to stocks.
The funniest thing ever is how Wall Street has this reputation for being permanently bullish and always sucking people in – and miraculously, unbelievably, they've managed to be not so bullish (even bearish) in the aggregate during one of the most powerful rallies of all time.
Chris's chart is one for the ages (click to embiggen):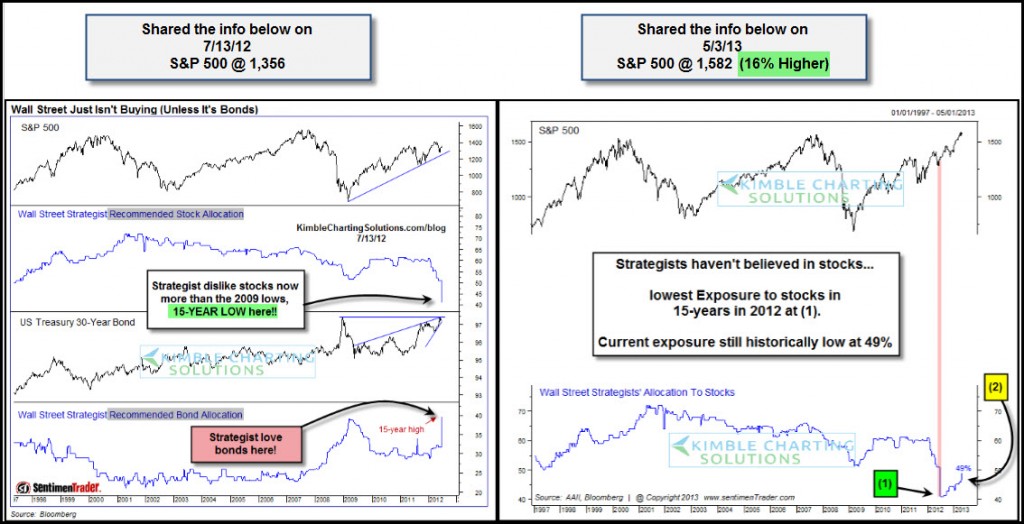 Permanently wrong is more apt.
Source: