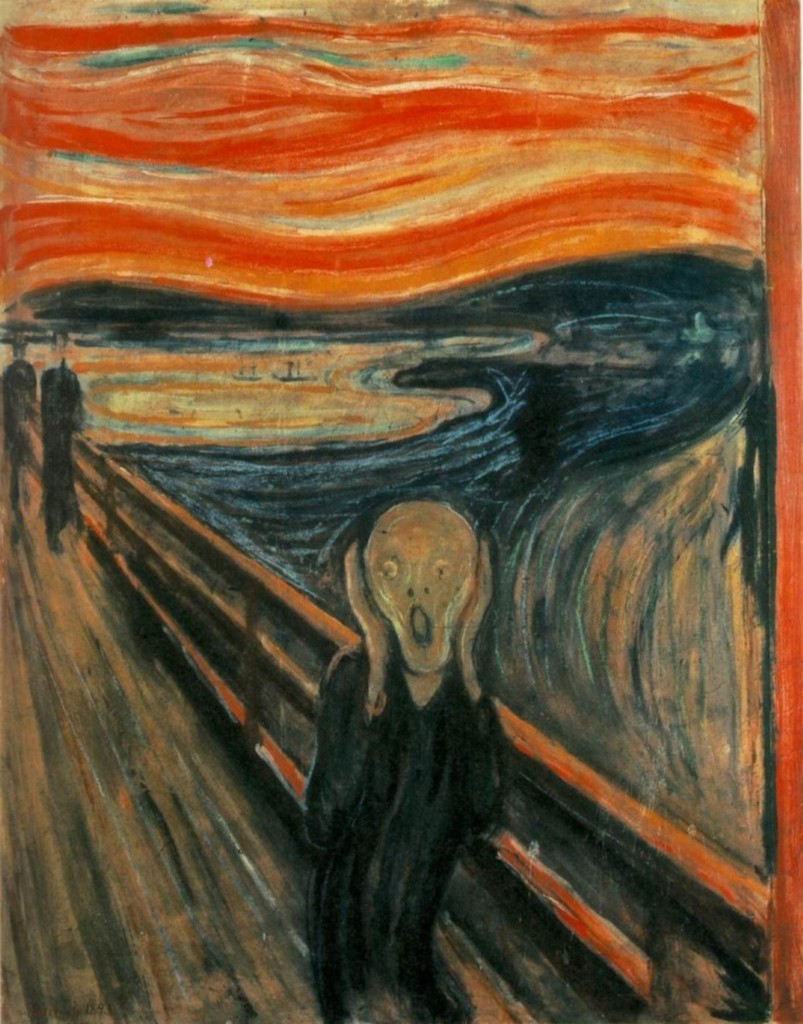 ('The Scream' by Edvard Munch, which Leon Black bought at auction last summer for $120 million)
I didn't get a lot of news from the Milken Institute this past week, doesn't seem like there's a lot of discussion about finance or markets there anymore.
But Randall Forsyth's Up & Down Wall Street column at Barron's this weekend manages to contextualize some comments from legendary financier Leon Black (Apollo Group) at the event:
"It's almost biblical. There is a time to reap and there's a time to sow," Leon Black, chairman and chief executive of Apollo Global Management (ticker: APO) declared to the Milken Institute's global conference in Los Angeles, alluding to that same Scriptural passage. "We are harvesting," he added pointedly.

That is, the private-equity giant is a net seller because things simply can't get much better. "We think it's a fabulous environment to be selling," he says, noting Apollo has sold about $13 billion in assets in the past 15 months. "We're selling everything that's not nailed down. And if we're not selling, we're refinancing."

That's because there has never been such a good time to borrow — which is raising warning flags for Black. "The financing market is as good as we have ever seen it. It's back to 2007 levels. There is no institutional memory," he observed, referring to the peak of the last credit bubble.
Forsyth then looks at the fact that Apple was able to float $50 billion worth of bonds and be three times oversubscribed while IBM was in the other corner of the room issuing 7-year debt at a sovereign government-esque rate of 1.65%.
I remember 2007 very well. The major difference between now and then is that back then the Fed had already been jerking rates higher – from 2004 through 2006 Greenspan's FOMC had raised rates by 25 basis poiint a whopping 17 times. And the rest of the world was participating in the credit bubble then as well.
Today, rates haven't even begun to budge (Europe is first cutting!) and the rest of the world has been hobbled by a mallet like the writer in Steven King's Misery. In addition, there's simply way too much cash in everyone's hands to think we're in the midst of some kind of debt binge.
I see where this is headed eventually, but the parallels with 2007 beneath the surface are tenuous at best. That said, Leon Black is in a business where the cost and availability of capital is not just everything, it's the only thing. And so why not take advantage with everyone so flush and willing to buy?
Source:
A Time to Sell…and Borrow (Barron's)