"As to my own part, having turned my thoughts for many years upon this important subject, and maturely weighed the several schemes of other projectors, I have always found them grossly mistaken in the computation."
– Jonathan Swift, 'A Modest Proposal', 1729

"One of the challenges we face is helping marketers understand the value of our ads."
– Sheryl Sandberg, Facebook Chief Leaning Officer, May 2013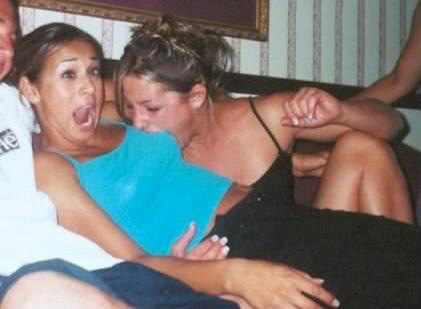 After much soul-searching and weeks spent poring over the dusty and voluminous tomes contained in several of the nations most prestigious business school libraries, I think I've finally hit upon the answer to Facebook's eternal question of "what's all this stuff worth?".
To recap, desktop (or traditional PC) based advertising for the company was flat year over year this quarter as accounts are deleted and time-spent stats decline in Facebook's most important markets – US, UK, France, Spain and across most of the Belgian Indo-China archipelago. And so mobile advertising, while up 30% year-over-year (versus a base of zero in Q1 2012), accounted for all of the company's growth this quarter. It's clear that 30% is nowhere near exciting enough a growth rate to match expectations, nor is it likely sustainable.
In addition, the profits from mobile are not quite up to the levels of the stagnant desktop business. And on top of that, the company is now selling a story of how they have certain data proving that purchases are made off-line in stores and on sites by virtue of the fact that Facebook users once saw – but did not click – an ad on their network first. This is quite the ingenious fantasy, I certainly hope this particular spell doesn't wear off anytime soon.
But what is the long-term plan here?  We all know the web advertising business – even when it's good – is not that good. And while the the central conceit of Facebook's pitch to advertisers – "we know everything about these people!" – is undeniable, I believe that there is a more profitable utilization of this concept that has remained unexplored.
And so with no further preamble, here is what I believe to be the perfect business model for Facebook:
Blackmail.
Now hear me out before indignantly slamming your laptops shut – I've given this a great deal of thought and I believe in both the legitimacy and the efficacy of this approach to the monetization of a trillion trivial pieces of personal information.
In actual practice, there are umpteen different ways that this model could be carried out. One example would be the following…
23 year old Jane Clicksington of Butte, Montana receives a message from Facebook staffers in the form of a "fun" alert. It would read something like this:
"You mom is going to love to LUV those nip slip pics of you in Cancun! Click here for your unshare options or do nothing and we'll distribute for you!"
The unshare option would, of course, lead to a payments gateway – maybe it's a set amount, maybe even an auction format – see what the market for shame is willing to bear!
How about this alert:
"You were tagged in a photo with Sara Henderson! And not tagged in this photo the next night with Sara's BFF Jenny Dowling! You have 30 minutes before we connect them!"
How much revenue would it generate from a population of 1.1 billion monthly active users?
Anyway, I'm sure there are plenty of different manifestations of this sort of thing. Facebook is constrained only by the boundaries of its imagination.