The below chart comes to us from John Maxfield at the Motley Fool and it's very helpful to get a good grasp on what our banking system truly looks like through the lens of asset size.
You will notice that a handful of banks are basically the equivalent size of every other bank added together and then some. Good thing we took advantage of the crisis to eliminate systemic risk and Too Big To Fail…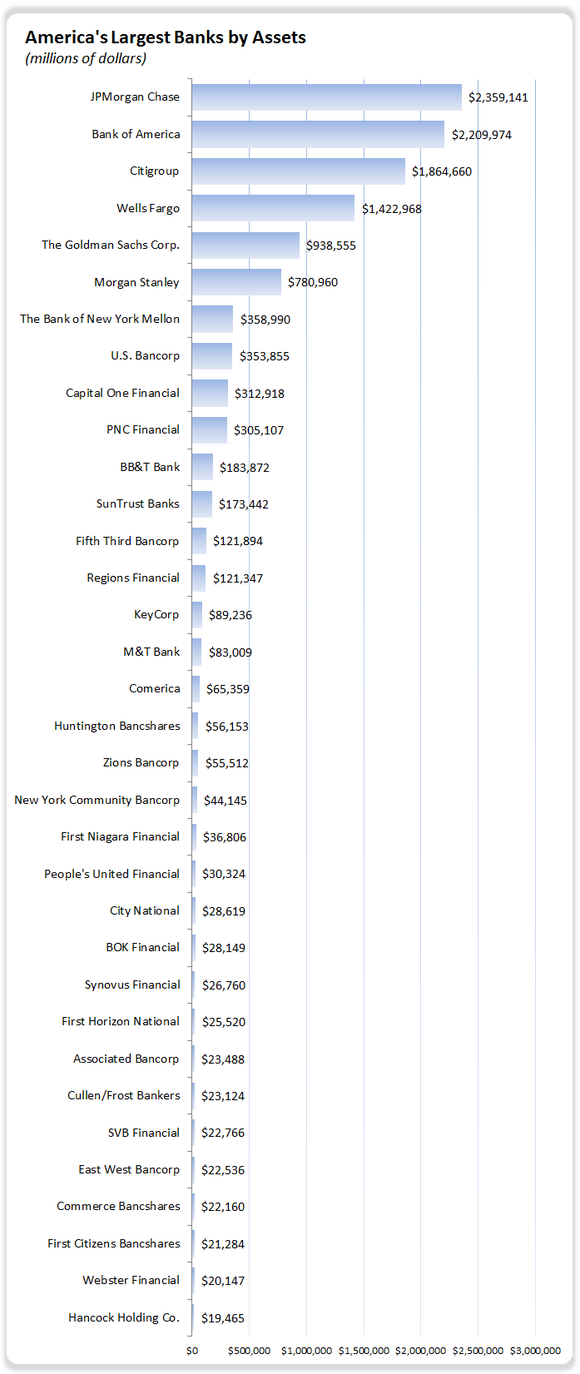 It would be hilarious if it weren't so frightening.
Source: