The Charts Etc blog has a trio of charts indicating the arrival of a risk-off atmosphere after an extremely long, virtually uninterrupted, bull run.
This one is interesting, you're seeing the S&P 500 vs junk bonds priced in Treasurys: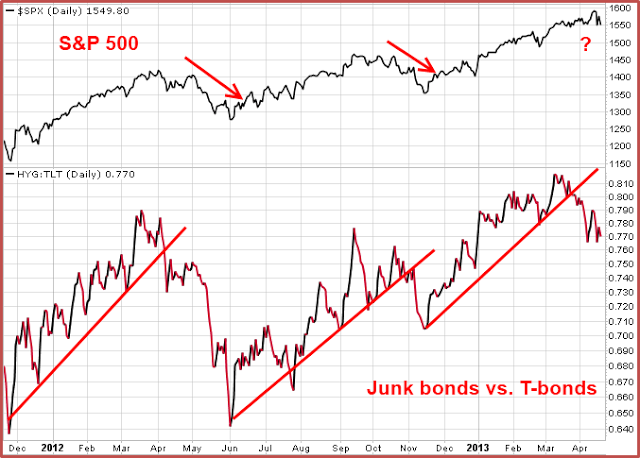 The chart above shows high-yield "junk" bonds versus T-bonds. When high-yield bonds begin to underperform T-bonds, it's a risk-off signal and the relative performance of junk bonds broke trend last month.
I've been all over the correction meme today. See the Ari Wald distribution post for another way of looking at this.
Source: