I have no idea what's going on – we're hearing that a garbage can exploded at the Fairmont Hotel next to the finish line for the Boston Marathon.
We're hearing that at least 12 people are injured, missing limbs etc.  I'm sick to my stomach thinking about it, really thinking of everyone who might be hurt or affected.
The first responders are acting as though this is a potential terror act, as they must, and the streets around the vicinity have been evacuated.  People on the news with counter-terror experience are pointing to the fact that there were two separate explosions as being a bad sign.
Here's a pic from a Bostonian on twitter whop caught the detonation or explosion, depending on what actually happened: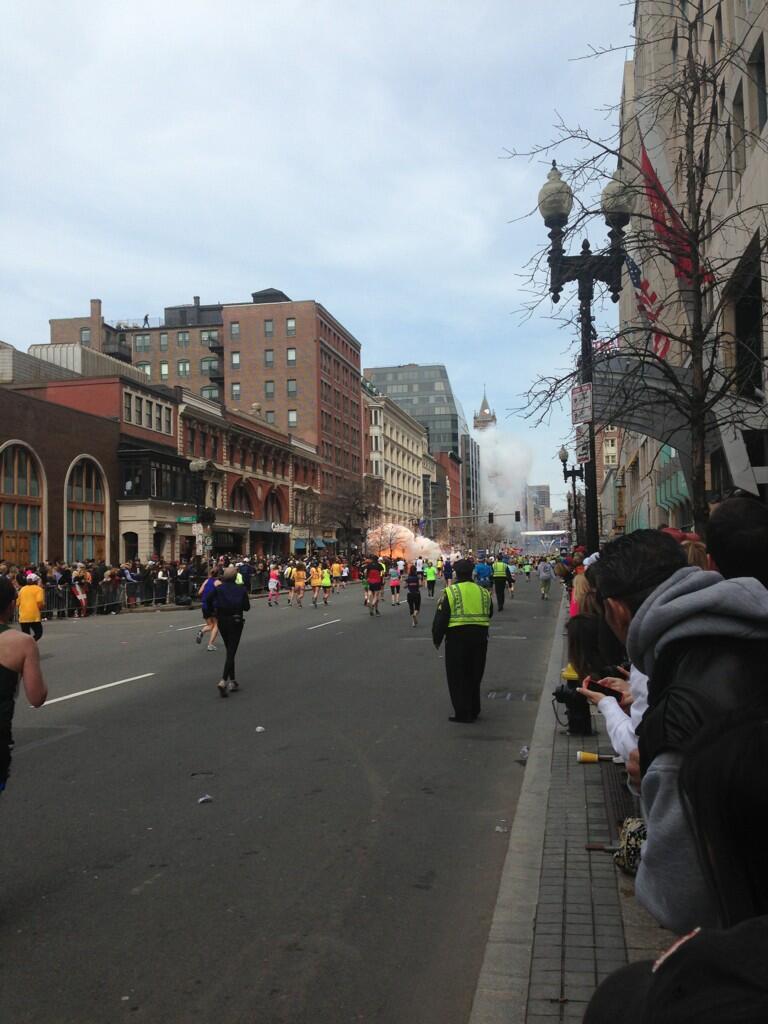 and below is the photo that's really freaking people out: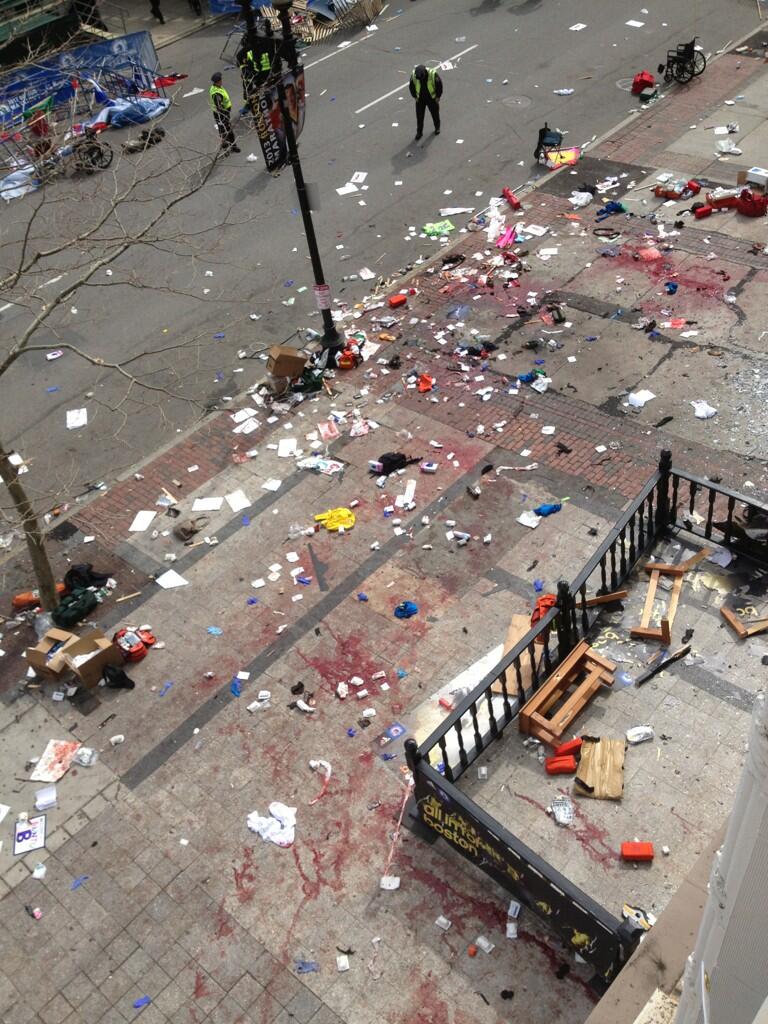 Please pray for Boston.