News is irrelevant. Out of the approximately 10,000 news stories you have read in the last 12 months, name one that – because you consumed it – allowed you to make a better decision about a serious matter affecting your life, your career or your business. The point is: the consumption of news is irrelevant to you. But people find it very difficult to recognise what's relevant. It's much easier to recognise what's new. The relevant versus the new is the fundamental battle of the current age. Media organisations want you to believe that news offers you some sort of a competitive advantage. Many fall for that. We get anxious when we're cut off from the flow of news. In reality, news consumption is a competitive disadvantage. The less news you consume, the bigger the advantage you have.
Everyone talks about going on a Media Diet and consuming less (or zero) news but most people don't actually follow through and do it.
Probably because it is impossible to function in the professional world without having at least a conversational knowledge of the latest goings-on, distant and irrelevant as they may be. Keeping out "the news" is a great idea until you actually do it. You will quickly find yourself unable to function in your career and your social circle, unless you are a hermit by vocation living in amongst the Pennsylvania Dutch.
But there's something I've stumbled upon – my trick, if you will – that's allowed me to have the best of both worlds: being fully informed and yet serenely unaffected all at once.
What's the trick?
I'm always consuming the news. That's my secret. 
I'm living inside of it, swimming in it. And I know how it gets made, who makes it and what the motivation is behind all of the stories and breaking blasts and so on.
I know how and why one thing becomes a news story while another thing is overlooked and forgotten about.
And as a result of this bombardment, I am almost totally immune to it. I consume it and discard it. I take what I want from it and move on. I never get scared and I never get euphoric and I almost never react or make big decisions based on it.
Because I know too much about the process.
I'm too familiar with the assembly of the product to ever feel compelled to action by it.
Prolonged exposure to anything will render you immune to it or it will eventually kill you. And I'm still alive, so….
When I see people buying or selling or cheering or worrying or making big changes in their lives because of an article or a newswire headline or a TV segment, I laugh inwardly or, during moments of weakness, scoff outwardly.
It's taken me awhile to develop this trick – and then a bit longer to have become aware that I could do it – live amongst the Tribe of News and yet remain aloof. At first, the "noise" used to piss me off. Now I am terribly amused by it all.
I love the news, I am fascinated by each day's stories and storylines like everyone else is. But the key is that I drive the bus, no matter what the man in the suit or the woman in pearls or the cover of the Times tells me. I decide what to do and usually the decision is to do naught.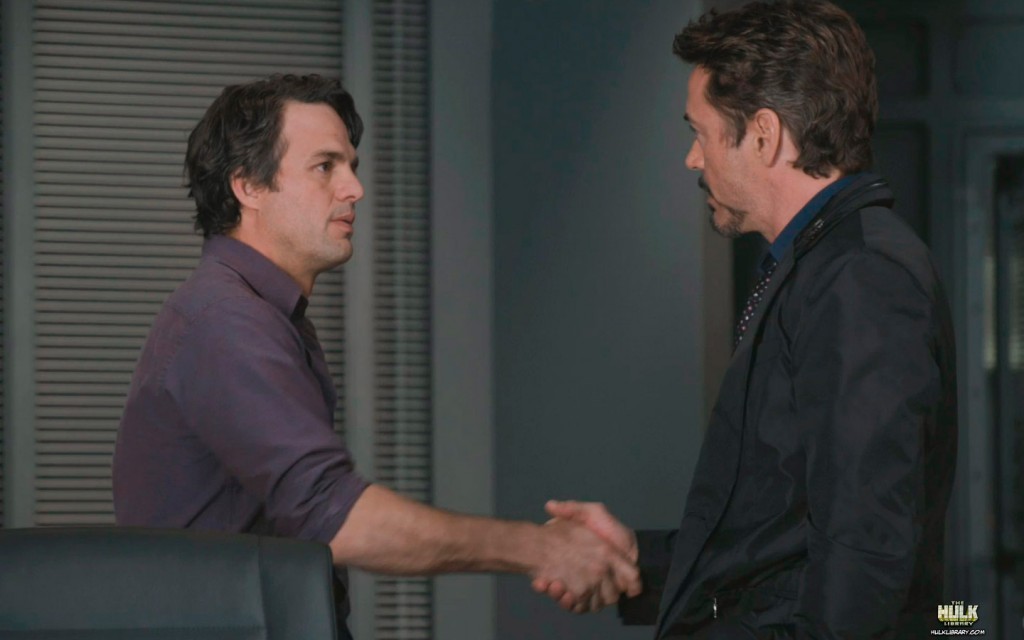 I didn't realize it until I saw Marvel's The Avengers a while back, but my trick is the same trick Bruce Banner uses to keep the monster inside and off the streets.
During their first encounter, Tony Stark (Iron Man) gently teases Dr. Bruce Banner, telling him he admires his work – "I'm a huge fan of the way you lose control and turn into an enormous green rage monster." He goes on to pry a bit, curious as to how the scientist is able to keep it under wraps. "You've really got a lid on it. What's your secret? Mellow jazz? Bongo drums?"
We don't find out until later what the secret is – when Captain America, in the midst of a full-blown alien invasion of New York City, mentions to Banner that now might be a good time for him to start getting angry.
Bruce smirks and responds before hulking out:
"That's my secret Cap, I'm always angry."
Read Also:
How To Make Financial Content (TRB)