"Watch what they do, not what they say" goes the old Sicilian proverb
Never was it more apt from an investment standpoint.
Investors are telling pollsters and friends and neighbors that they're bearish or not confident, and yet they're buying stocks reluctantly so as not to miss out anymore.
I never talk about sentiment surveys here because I know that they're predictive of nothing 99% of the time. Also, people are full of shit, very poor at forecasting their own behavior in real life.
But!
Today's AAII survey was incredibly noteworthy. Everyone is talking about it.
Chris Kimble charts the extremely low bullish reading below: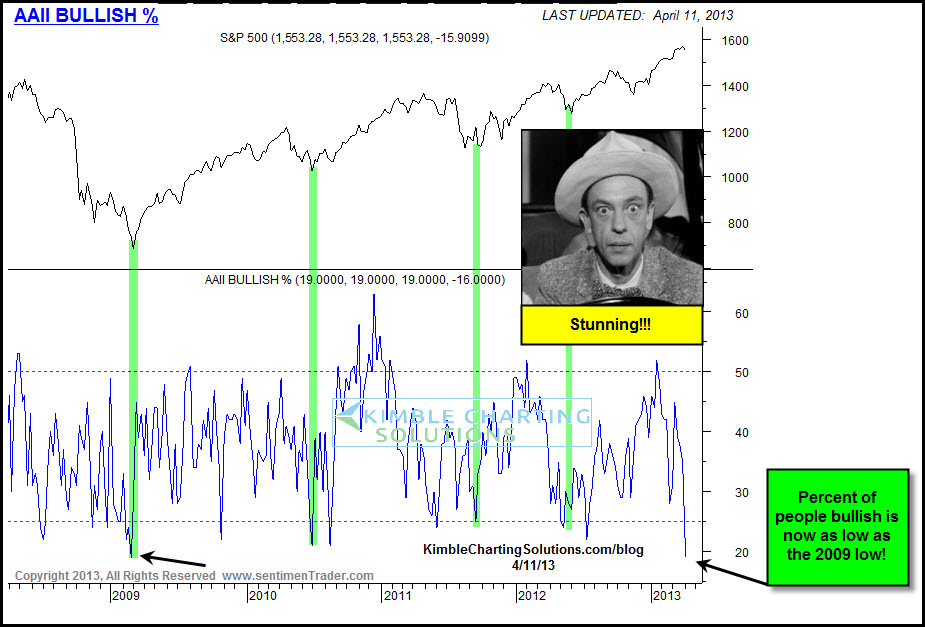 Investors are hedging – buying stocks but outwardly pretending they don't expect them to work out.
I love this. It's like "There's no way my Giants are going to win this week, but I'm putting a dime on them anyway."
Source: