I've been pounding the table on Pfizer since it broke above its decade-long downtrend a couple of months ago. We're long the name and plan to stay with it despite the YTD 17% return it's had.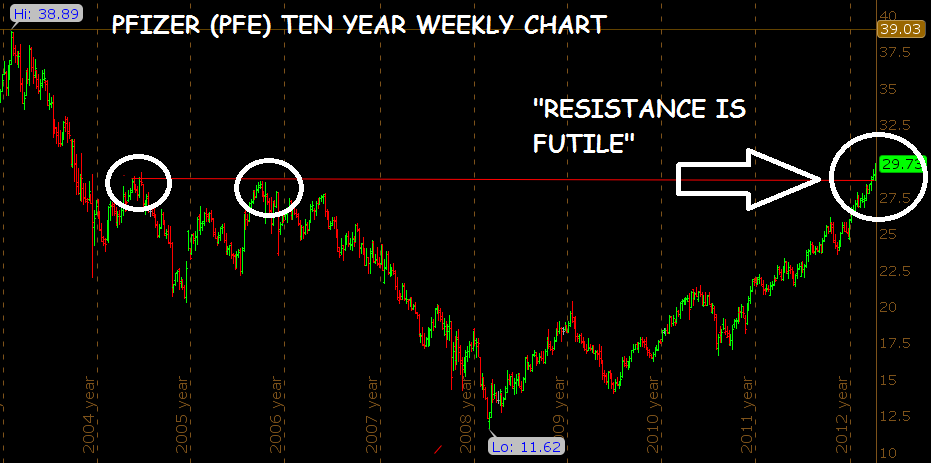 Today, the "boring" pharma giant took out its long-term resistance and gapped open to a new 9 year high.
There's no one long this stock who has a loss, a 3%+ dividend yield, a new and re-energized management team and all sorts of spin-off activity / cash being returned to shareholders to unlock value.
I'd not be surprised to see a retest of that resistance level before she really gets going.