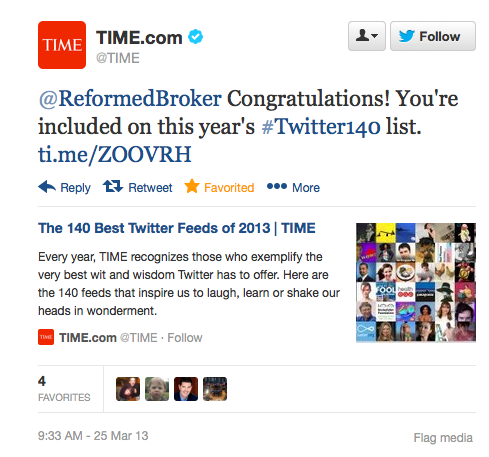 I'm incredibly honored to have been named to TIME's list of the top 140 Twitter accounts for 2013.
The Business and Finance categories contains ten choices and, to my knowledge, only one of them uses his baby boy's picture as an avatar 😉  Here's the list of us:
Ryan Avent
Downtown Josh Brown
John Carney
Kelli B. Grant
Lucy Marcus
Peston
Kevin Roose
Betsey Stevenson and Justin Wolfers
Joe Weisenthal
Zerohedge
Here's what the editors had to say about me: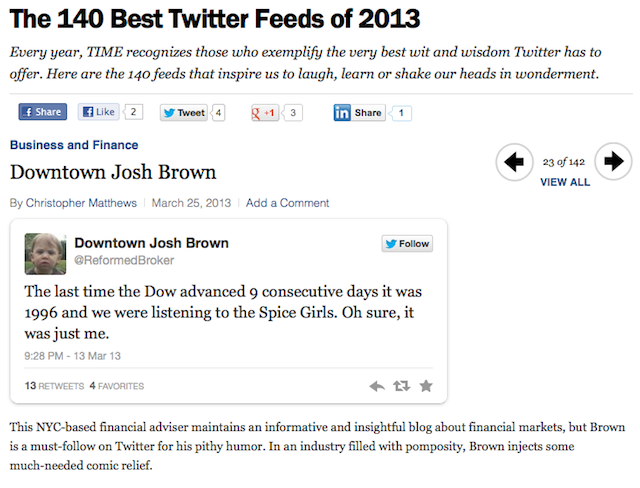 I'm truly flattered and delighted to be included alongside my friend Joe, Lucy, Kevin and the rest of the category.  Very cool.
Source:
The 140 Best Twitter Feeds of 2013 (TIME)