The US stock market (S&P 500) is now selling at a 15.25 trailing 12 months price-to-earnings ratio (PE).  This is up from 13.5 last summer, percentage-wise a pretty good jump. This obviously is a function of the receding fears of tail risk as forward earnings and revenue estimates themselves haven't moved much.
Bespoke Investment Group breaks this market PE ratio down by sector, shows us where the cheapest stocks are by this admittedly backward-looking metric. Turns out they're to be found within the banks and energy sectors.
The utilities and telecom sectors, trading at 16 and then 23 times earnings respectively, are expensive and a major historical anomaly. They've been awarded these multiples based on the relative scarcity of companies in these sectors and their higher-than-average dividend yields in an atmosphere of income-chasing. When rates go higher these stocks will shock their conservative holders to the downside.
Click to Embiggen!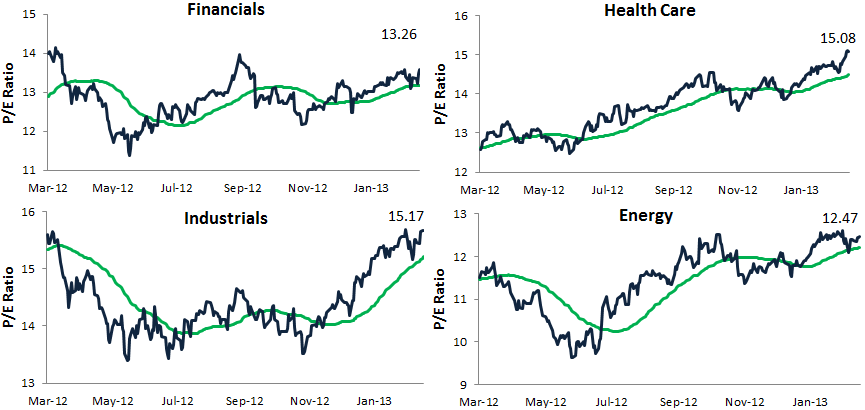 Source: