"Credit Balance" is defined as the sum of Free Credit Cash Accounts and Credit Balances in Margin Accounts minus Margin Debt.  It is a measure of the state of investor speculation – In English, how much or how little cash is being kept relative to long positions in margin accounts.
Doug Short nailed it with a similar chart back in the Summer of 2011 when this measure had reached a similar peak.  If you're looking for evidence that a short-term peak is at hand, strength in this data-set appears to be better than most at coinciding with a peak for stocks.
Here's Chris Kimble's update and annotation of Doug's original chart: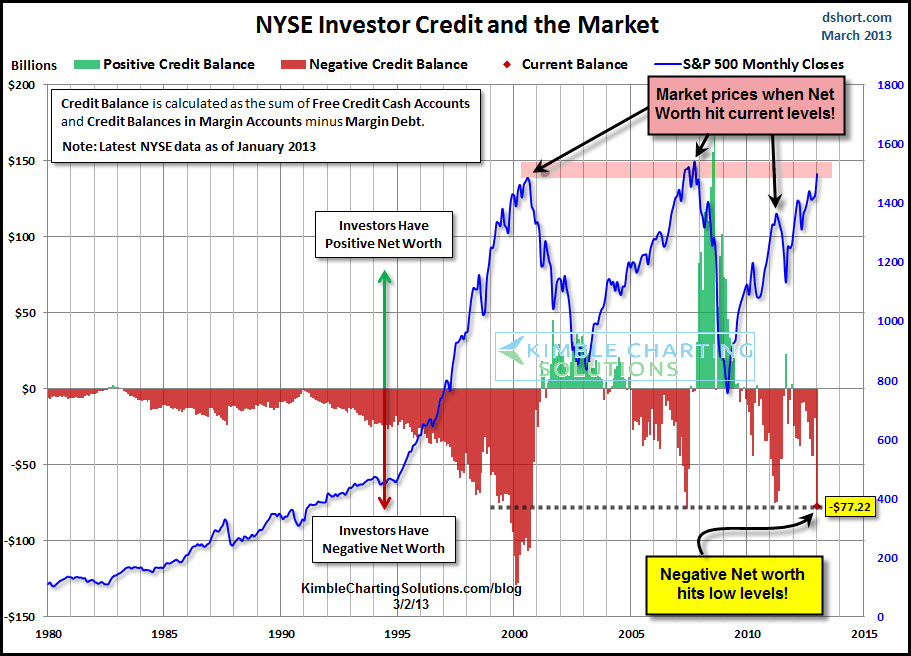 Another straw on the camel's back, let's call it.
Source:
Cash levels in Brokerage accounts approach lowest levels in history! (Kimble Charting Solutions)