I've spent the last six weeks stabbing too-contrarian-for-their-own-good naysayers in the stomach with a sharpened umbrella over this Great Rotation thing. At this point, to be cranking out blog posts and articles denying its existence is embarrassing enough that I will stop now.
But I would like to call your attention to a chart from the other day that you may have missed. Matt Boesler, who is gradually becoming one of the top 3 contributors at Business Insider, posted this from BAML. The chart represents the results of a survey of 74 institutional fixed income managers from around the world. it turns out that while only 37% of them will admit to believing that a rotation is underway, a whopping 66% of them have sold completely out of their own holdings in US Treasurys.
talk about a case of "watch what they do, not what they say…"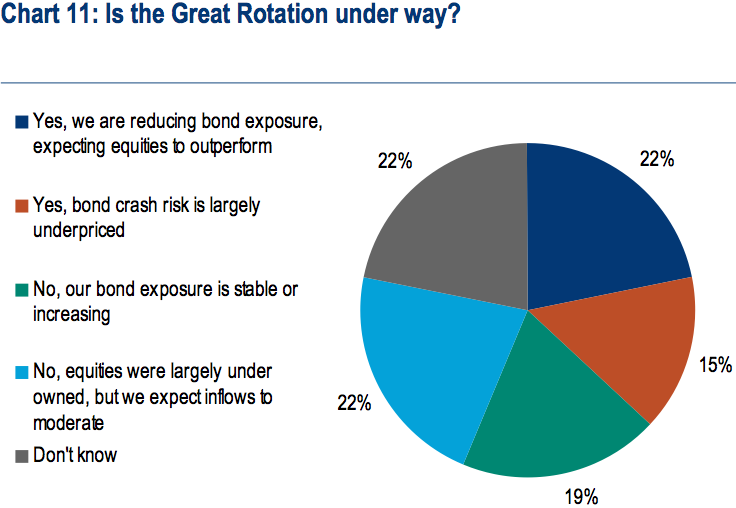 These 74 managers are also at their first net-underweight the US Dollar since 2010.
Source:
Tons Of Fund Managers Have Already Dumped All Of Their US Treasuries (Business Insider)
Read Also:
By the way, Dalio is in.  (TRB)
Aggressively Toe Dipping, LOL  (TRB)