I take my wife to the movies for Valentine's Day. That's what we do, rather than get herded into one of those horrendous prix fixe cattle call dinners that make you feel like a tourist in your own city.
And I don't mind that I can tell you exactly what's going to transpire in every single one of these films over and over and over again. Because she really loves them and that's good enough for me.
Here's Doug Savage: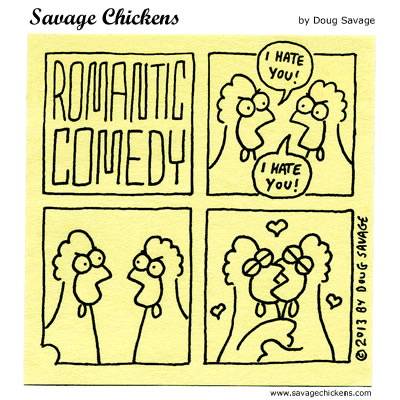 Happy Valentines Day, everybody!
Source:
Savage Chickens