The most noticeable feature of the year-to-date rally is the degree to which technology stocks are lagging the rest of the market. I'm showing you the SPY vs the XLK tech select SPDR ETF: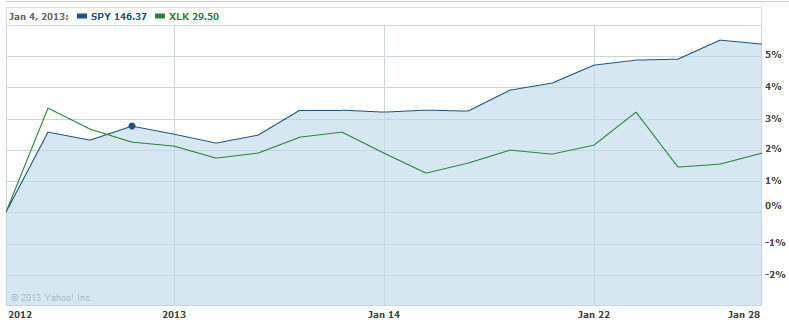 That's a fairly wide differential and surprising given tech's expected leadership in risk-on rallies.
This morning VMWare (VMW) is spitting the bit, down 20% and change after a lackluster earnings report.
What makes this odd is that, headed into this week with 134 S&P names having reported, technology is leading the league in earnings beats at 84% – more than any other sector so far.
In addition, we saw positive surprises and then stock price rallies in Google and Netflix, but neither could make up for Apple's slide, apparently.
is the relative weakness in the tech sector worth taking advantage of?