BlackRock's iShares unit is out with its 2012 Exchange Traded Products (ETPs) highlights research piece and I pulled a few charts I thought were interesting.
The below are based on global ETP flows and assets…
Total inflows to ETPs last year were $262 billion, a new record eclipsing the prior one set in 2008. Fixed Income and Emerging Markets did the heavy lifting here and you'll notice zero categories with negative numbers. In December, US large caps took in $15.,2 billion – the best monthly inflow since January 2010 for what it's worth.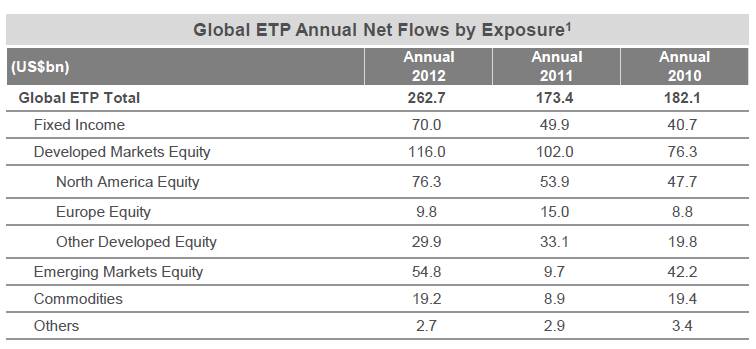 Now have a look at the biggest gainers last year versus 2011 – China, Investment Grade Bonds, EM Bonds and EM Equity were the clear favorites for ETF investors.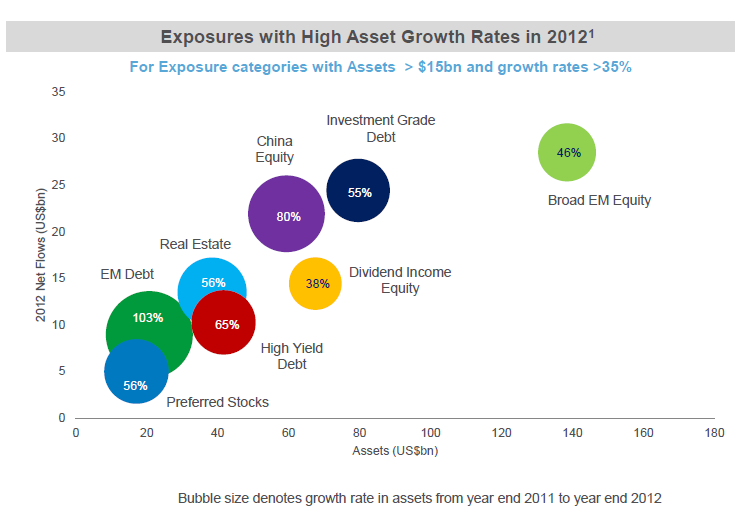 And for perspective, here are your running tallies by year: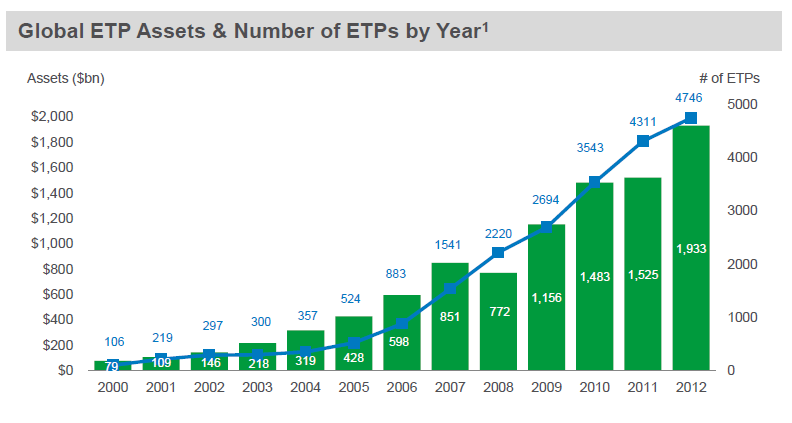 Source: