"They're cleaning up the entire market. They're going to take all the top staff from every club in town. They will completely change the nightlife business in Las Vegas. They're going to put several clubs out of business; not just one, but several!"
The next time you head out to Las Vegas, prepare yourself to be astonished at the size and scale of the latest nightclub, the 75,000 square foot Hakkasan, which will be opening its doors this spring. I know a few people involved with the club and the stories coming out of its planning and construction are HBO-worthy in scope.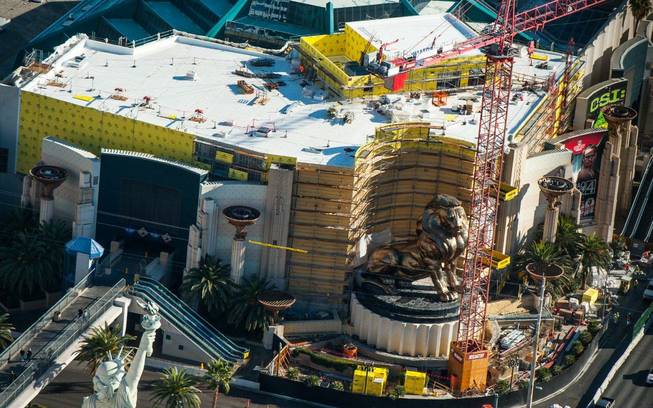 The club will occupy the former Studio 54 space at the MGM along with the entire rooftop of the building. It will be part pool party, part nightclub, part restaurant and part godknowswhateverelse.  Hakkasan will require a staff of 500 to keep the wheels turning, and will employ the hottest DJs on earth (Tiësto! Deadmau5!) with contracts that other club owners on the Strip say are unfathomable. They don't understand where the money for this thing is coming from and they certainly can't compete.
Little did they know – but now they do – that the genesis of this monstrosity is their own fault. Somebody pissed off the wrong prince..
Here's Robin Leach (yes, that Robin Leach) for the Las Vegas Sun:
"The Hakkasan venture is bankrolled and backed by a mega-wealthy Middle East billionaire. He was a regular high roller at another luxurious Las Vegas nightspot but became disgruntled when he was turned down for a specific table that he wanted one night. He said he was disrespected; he said he'd open his own place to teach them a lesson.

"So he backed the project and told Angel Management that it didn't matter how much it took to make the Hakkasan project in Las Vegas the best in the world. He said it was an unlimited budget. He wanted to ensure that his previous nightclub hangout knew they'd done the wrong thing by him.

"He's going to ensure whatever it costs that they learn a lesson. He will have the best club in the world, and nobody will ever match it. He wants the world's top, best DJs, and he's got them in contracts to ensure nobody else can have them.
This is going to get good…
Source: