The most disappointing stock we've owned for clients recently has been Chevron (CVX).
Fundamentally, the company is a no-brainer – it's half the size of Exxon but with a much higher dividend yield (3.3% vs 2.6%) and a war chest of cash ($20 billion) with which to replensih reserves, buy back stock or both. But weak crude oil and gasoline prices coupled with lackluster production tallies have kept a lid on this thing.
Technically, the stock exhibited one of the worst false breakouts I've experienced:
* a pattern of higher lows going back nearly three years
* a crisp, picture-perfect breakout above resistance at 110
* then the low-volume restest of the breakout level, followed by the moon shot up to 120 and beyond….
* only to fail miserably within a week or so
You can see this in my crudely-drawn and annotated chart below (click to embiggen!):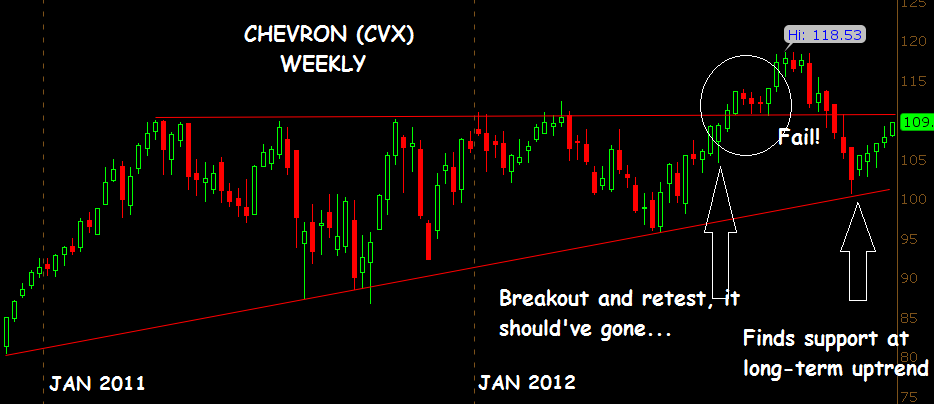 I bring this up because CVX is challenging that old resistance level once again, as we speak its a Snook's hair below 110 and climbing.
I'm encouraged by the fact that it found support at the uptrend line exactly where it should have, but what now as it approaches that key level again?