My friend Floating Path does a great set of charts each month, updated with the latest employment stats directly from BLS.  I've handpicked four interesting ones below, please check out his site for the rest.
– J to the B
***
The unemployment rate (U-3) ticked down to 7.7%, lower than last month's 7.8% reading. The real unemployment rate (U-6) decreased as well, falling below October's 14.6% to a still high 14.4%.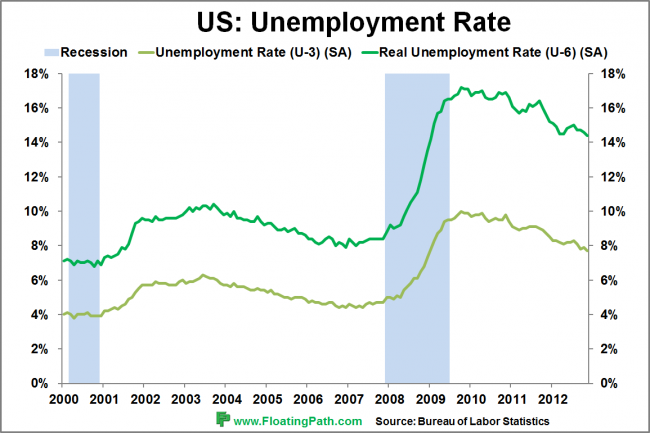 The labor force participation rate fell in November to 63.6%, compared to 63.8% in October.
The employment-population ratio decreased to 58.7% from 58.8% in October.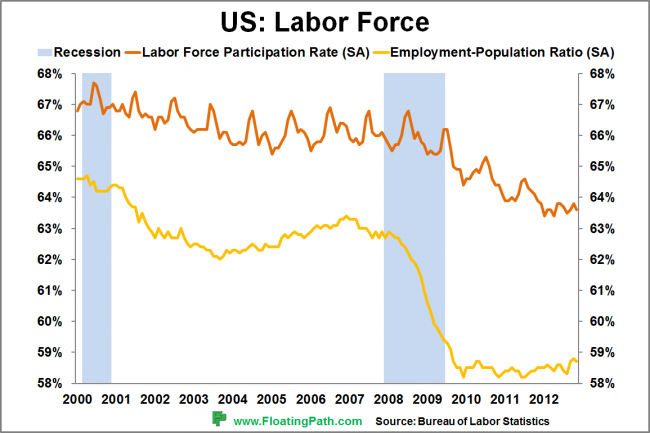 2 out of the 4 races tracked by the BLS saw decreasing unemployment in November. Something went very wrong for Asians in November, as their remarkably low unemployment rate rose considerably:
White: Decreased to 6.8% from 7.0% the month prior.
Black: Decreased to 13.2% from 14.3% the month prior.
Asian: Increased to 6.4% from 4.9% the month prior.
Hispanic: Remained unchanged at 10.0%.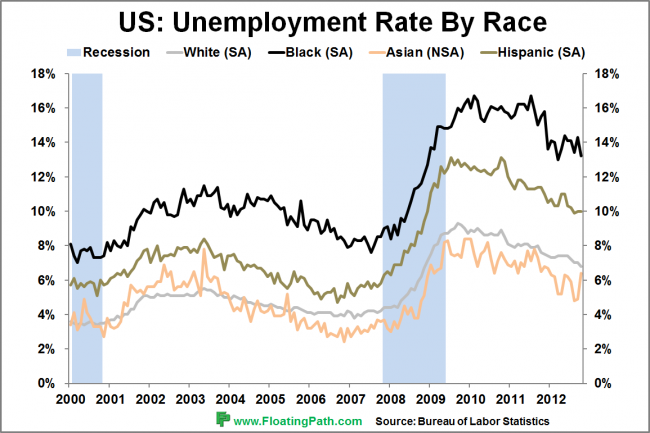 Finally, let's take a look into the ever-telling unemployment rate by education statistics.
Less Than a High School Diploma: Remained unchanged at 12.2%.
High School Graduates: Decreased to 8.1% from 8.4% the month prior.
Some College or Associate Degree: Decreased to 6.5% from 6.9% the month prior.
Bachelor's Degree and Higher: Remained unchanged at 3.8%.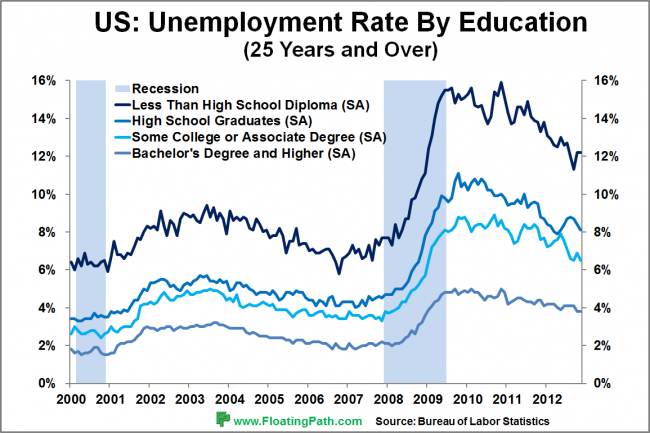 Source: