The Indian stock market (Sensex) is at a 52-week high, single-handedly propping up the BRICs this year. This as China (Shanghai Comp) continues to make new lows. Hong Kong's done better than Shanghai (look at the Hang Seng) but that's not the local market, that's foreign money.  Anyway, India and mainland China have performed very differently post-recovery.
The Notorious B.I.G. picked up on this last week: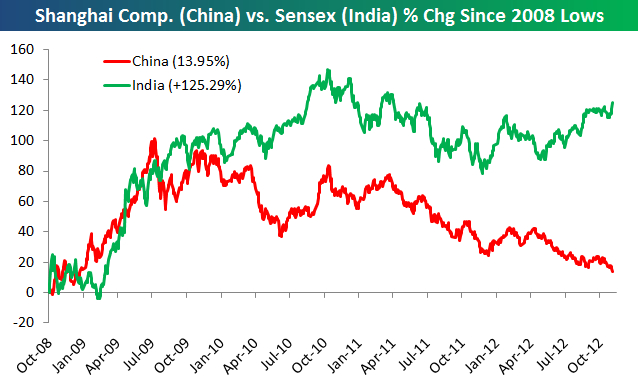 As you can see above, this is more than a one-year phenomenon, China has sucked since the crisis bottom.
What gives?