Lost in the shuffle amidst all the major market stories of the year was this one – people be shopping.
Below you'll see the incredible outperformance of the consumer discretionary sector (manifested here by the XLY ETF in white) versus the S&P (green) and the worst performing group YTD, energy (yellow):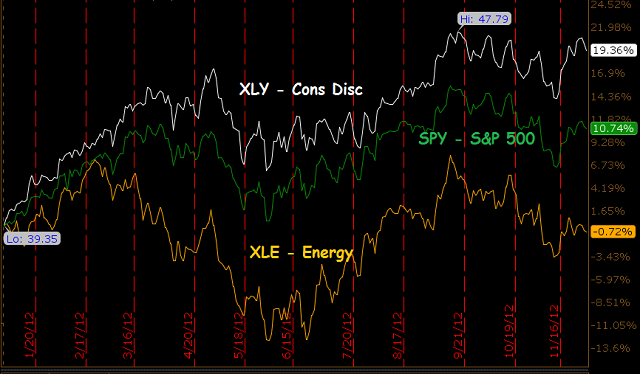 How did the discretionaries get it done? I'm not sure an explanation is possible given the distribution of performance. Here are 25 of the top performers along with their weightings in the index ETF: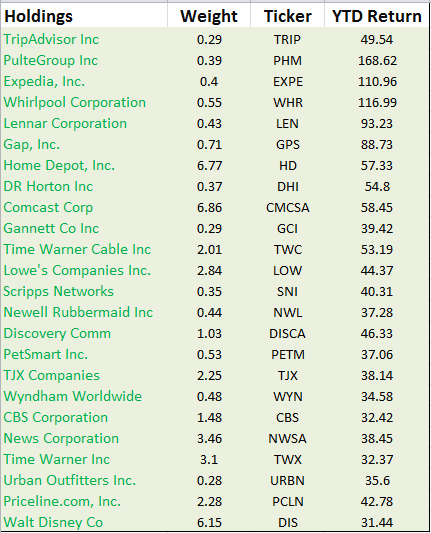 You can see that there's very little in the way of a common theme. The entertainment companies with big news or ad businesses obviously made a ton of money on political advertising, but that's a small part of the bigger story, I think. There's also the homebuilding and remodeling thing, an investment thesis I spent most of the year discussing.
What's most interesting to me is that I can't think of a single chief market strategist who would've had you overweight this group headed into 2012 or even during this summer when the market had a reset back to flat-on-year.
Expect the unexpected and don't go looking for reasons when there aren't any.