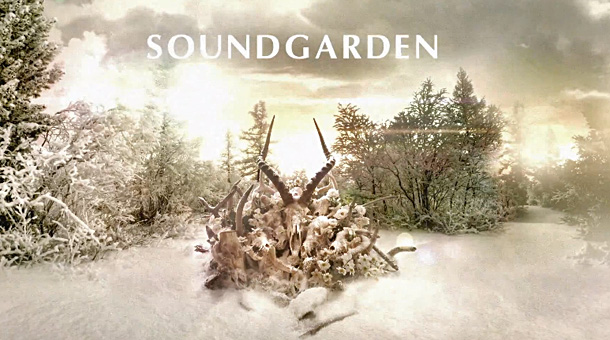 I confess I don't yet have the new Soundgarden record (the 17-year-old me wants to come by the house later to kick my ass), but I do plan to grab it. The reconstituted Soundgarden – with uber-frontman Chris Cornell – were kind of enough to finally get around to releasing a new album this month, the 13-track 'King Animal' – their first since 1996! There's also a new tour kicking off in January, schedule posted at Consequence of Sound.
For my younger readers who weren't around for that golden, post-Nirvana rock moment when 'Superunknown' ruled the world, trust me on this: Soundgarden is awesome and an important band.
From the first few tracks I've heard, this is a real hard rock album; there is no nod to modern times or any hint that they've been listening to Maroon 5 in their time off. This shit is brutal, the way it should be.  Rolling Stone liked it, their review here.
The boys stopped by Jimmy Kimmel this week and played two new tracks, enjoy!
Crooked Steps:
and the lead track Been Away Too Long:
Buy the album at Amazon:
King Animal – Soundgarden
Read Also: