It's election night 2012!
I'm live with Joe "The Stalwart" Weisenthal at Business Insider HQ, the nerve center of the nexus between all election and business blogonometry.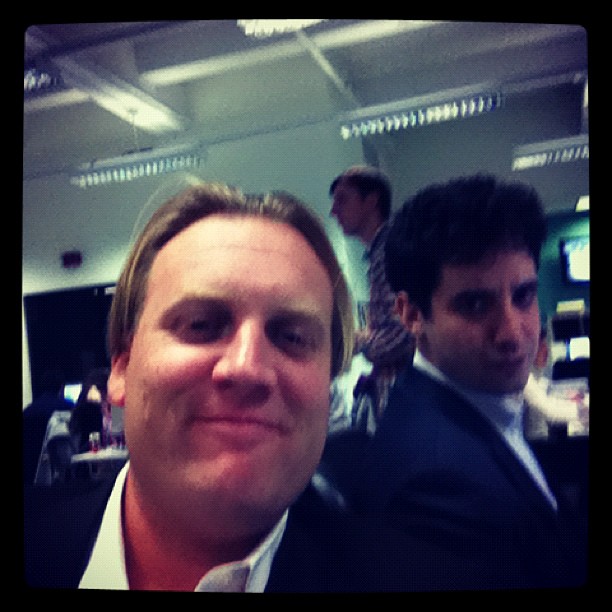 Okay, not the most flattering picture, but it's been a long day for both of us. That's Jay Yarrow in the background, btw.
My friends Joe, Jay, Linette Lopez, Sam Ro, Grace Wyler et al are all hard at work to bring you the latest as it happens on their excellent liveblog, keep this open in a browser window:
LIVE: Election Results Are Starting To Pour In (Business Insider)
It's very cool to watch Joe as the conductor assigning races to the bloggers and Grace in all her BI Politix glory. Watching and participating in how your news sausage gets made should be a lot of fun.
And of course, my Twitter feed will be in full effect here:
Good luck tonight, may the least worst man win!