Unless you're taking physical delivery of the materials themselves, you are not "investing" in commodities. You are investing in the potential of higher commodity prices – more akin to trading.
Which is not the same as owning an equity share in a business. Unless the way you're getting your exposure is through public companies that trade in a particular commodity. Then you're really investing in someone's expertise in finding and marketing the commodity and paying an override to this management team. I hate this approach.
The Wall Street Journal looks at the various ways in which investors "play" commodities. There's more stupid stuff that goes on in this particular arena than perhaps anywhere else in the investable universe (perhaps currencies are tied for this dubious distinction).
If ever there is a commodity I want to "play," I will almost always opt for the commodity itself rather than for a miner or driller or producer. I almost always hate the related equities in commodity businesses, they typically are out for themselves and will do the exact wrong thing for shareholders in the midst of a bull market for their "products. Witness the massive stock option issuance and secondary offering surge in the gold miners during the yellow metal's run up over the past few years, negating any transcendental benefit to sector investors whatsoever in most cases.
Here's something to think about: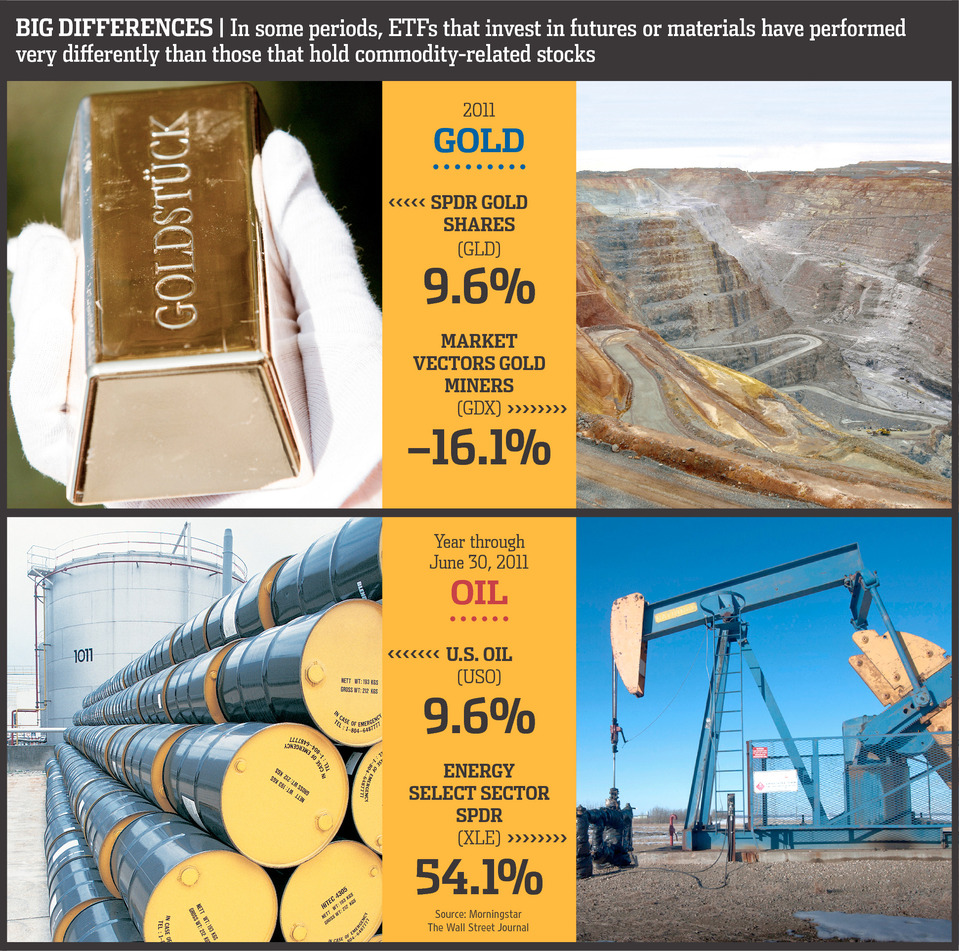 The article accompanying this graphic is here:
The Best Route to Play Commodities? (WSJ)