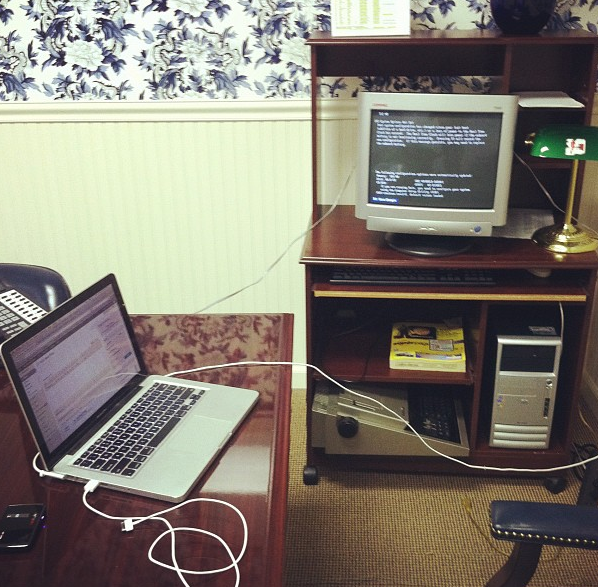 Greetings from the TRB Mobile Command Center aka my mom's real estate office's conference room, which miraculously has power while 80% of Long Island is dark, some 900,000 households and businesses.
I took my first shower in three days today, ice cold but a pleasure nonetheless. The kids are eating Starburst and bottled water for breakfast and we're still cleaning up from the 3 foot river of baywater and sewage that occupied our street and driveway Monday night. I live down the street from the town's marina, you should have seen the boats – piled up on top of each other and on people's lawns like toys! Amazing!
But we're OK. The babies are enjoying themselves, running around with flashlights and shit. To them it's an adventure. Nobody remind them that today was supposed to be Halloween…
Last night a single pizza place managed to open in the town next door. It was cash only and I had to shank a man in front of me after a 90-minute wait, but me and The Nugget managed to get a pie home to the womenfolk. Oh yeah, also I'm growing an awesome Kevin-Costner-in-Waterworld-or-The-Postman beard, see below (I'm at left):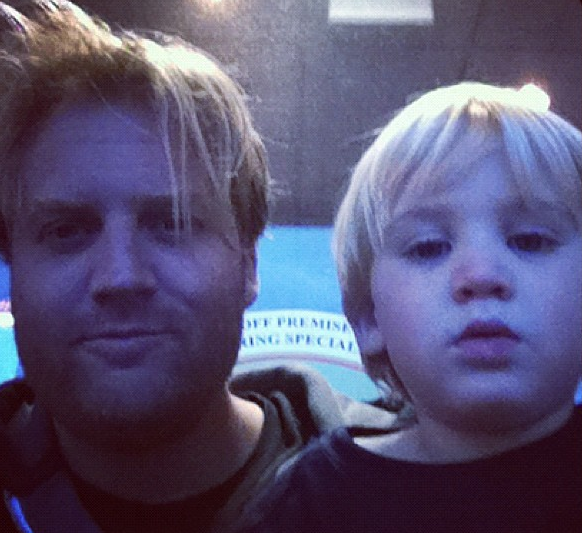 Many of my neighbors and friends have destroyed homes, basements flooded, pots and pans floating around on the first floor etc. Fortunately, in my town flood insurance is mandatory (they won't let you close on a house without it) so the real struggle will be waiting for a contractor's availability and fighting with Allstate. In the meantime, the storm's death toll is said to be at 55 as of this morning, some of them children.
And so we can only think of ourselves as lucky considering.
Anyway, I'm glad to be back on the grid for the day. Being mobile is not quite the same as being in my NYC office but my capabilities now are night and day from what they would've been even five years ago. With the Long Island Rail Road closed indefinitely and the tunnels and bridges either closed or apocalyptically jammed, I suppose this is the best I can do. I was supposed to be on Fast Money tonight from Times Square at 5, sucks I had to cancel.
Anyway, I've got dozens of client calls to return and all sorts of market data / headlines to catch up with. Back with you guys soon, hope everyone's okay.
Read Also: