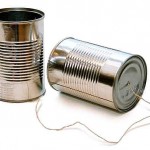 When I was in first grade, my teacher Mrs. Bowen taught us how to tie string between two coffee cans and alternate between speaking into a can and listening to someone else speak into the other end. We stretched the string across the playground and were amazed at how clearly we could hear each other.
Five years later I got a set of walkie-talkies, probably a toy compared to what the police were using but for my little brother and I, they were all we needed to turn our house and the yard around it into an intergalactic space war. For hours and hours on end, sunrise to sunset.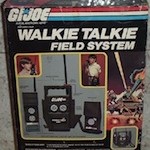 Five years later, my friends and I all got beepers. The adults called them pagers. Thank god there were so many payphones everywhere you went, because we were beeping the shit out of each other in 9th grade around the clock. One kid got beeped while taking a test, it was a friend of his who had just finished the test paging him with the correct answers in sequence from a 7 Eleven down the street.
Eight years later I got my first cellular phone. But it was called a car phone and it actually stayed in my car for emergencies. It was an Ericsson flip phone and every call I had on it was outbound, because no one knew my number. Heaven forbid I actually used it, the bill would be like $250.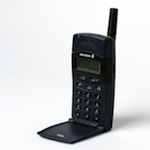 I'm 35 years old now and I have a kid in first grade. The six year olds in my town don't have their own phones yet but they all have iPod Touches.  And their parents' homes are all flooded with WiFi, obviously the kids' devices are connected. And so they spend hours every night after school on FaceTime with each other – boys and girls, endlessly FaceTiming back and forth, staring right at each other in the screen as they walk around their houses laughing at each others' parents.
If the 20 year-old me could see an iPod Touch act as a Star Trek communicator but better, he would bug out.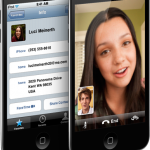 If the 9th grade me, with a beeper clipped onto the brim of my hat Compton-style, had gotten his hands on a i-anything with FaceTime on it, he would have thought it was from outerspace.
If my brother and I, at age 11 and 8 let's say, could have incorporated live video chat on mobile devices while running around the backyard with sticks, we would have won that space battle by a landslide.
And if my first grade teacher, while connecting her empty coffee cans with string at Chatterton Elementary School, could have witnessed what the first graders in our day and age have at their fingertips, well, my god she would have fainted.