I have a few thousand CDs in boxes in my garage.  When I die, the kids get them.  Or if I decide to run off and become a Pan Am stewardess, I'll leave them for the Nugget* with a note that says "Look under your bed, it will set you free. Listen to Tommy with a candle burning and you will see your entire future."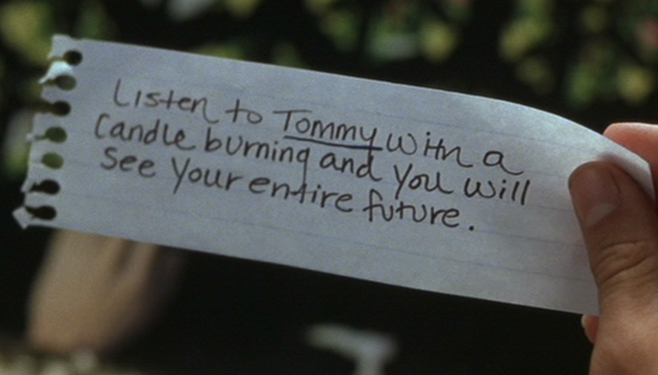 But what happens to all the songs I've bought from Appl'e iTunes Store?  Wouldn't you assume that those would automatically belong to our next of kin?  Turns out, not necessarily. Bet you hadn't even thought of that yet!
But there is a hero amongst us, a man who will stop at nothing to force Apple into a decision about this subject now. And belive it or not, that man is…wait for it…Bruce Willis!
From the Daily Mail:
Bruce Willis is more usually seen escaping from explosions and battling terrorists to save the world.

His latest battle, however, takes him to the considerably quieter world of the courtroom – although he still faces a formidable opponent.

The Hollywood action hero is said to be considering legal action against technology giant Apple over his desire to leave his digital music collection to his daughters.

If he succeeds, he could benefit not just himself and his family but the millions who have purchased songs from Apple's iTunes Store.
I did a bit of fan art, I hope you like.  Prints will be available in the TRB Store this fall: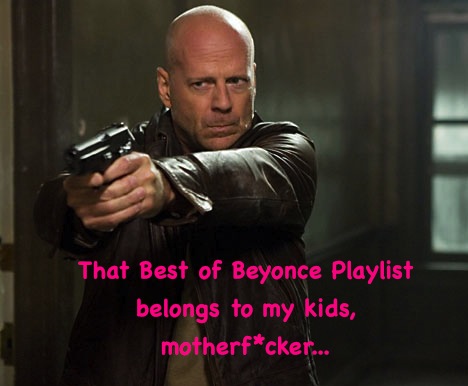 Download Hard with a Vengeance. Get 'em, Bruce!
Keep reading:
Bruce Willis fights to leave his iPod tunes to his family (Daily Mail)
* The Nugget is my three-year-old, who is shaped exactly like a chicken nugget or a pretzel nugget and is just as warm.