You have to remember that what everyone is calling the Facebook IPO from May was actually a secondary.
The IPO took place in oak-paneled conference rooms here in NY and at Peet's Coffee & Tea out in Menlo Park or whatever.  Russian moguls, Goldman Sachs, other venture firms all had a crack at the real IPO, they even invited in some "dumb money" from T. Rowe Price.  And the astonishing thing is that, one by one, each of these "early" investors is watching their paper profits get wiped out.
Here's a graphic from the Wall Street Journal showing the run up and flop down, pre- and post-Nasdaq debut: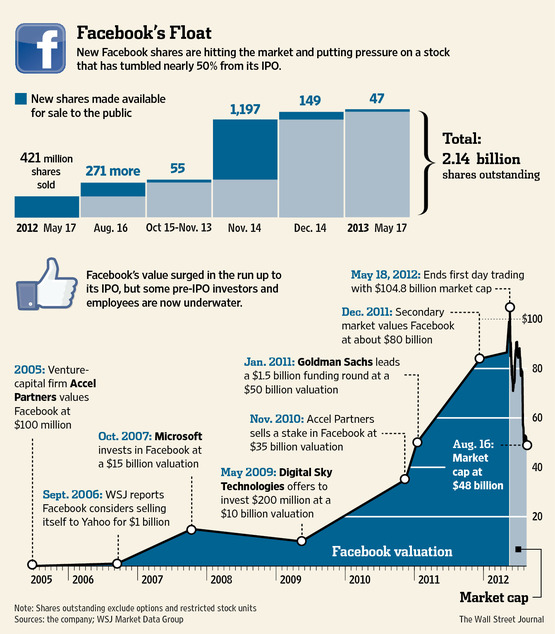 Sucks.
Click over to see who paid what and when.
Source:
Facebook Investors Cash Out (WSJ)