Election year stock market stuff is well-documented but I thought I'd post this as a reminder (via Fidelity)…
Thus far this year, stocks seem to be following the usual election cycle script: The S&P 500 is up roughly 7% since January 15 through August 3, which is right near the average year-four return of presidential terms between 1957 and 2004. However, from the beginning of the financial crisis in 2008 until this year, stocks had not been following the historical trend. Quite to the contrary (see graph below), stocks plummeted in the last year of George W. Bush's second term and surged in the first two years of Barack Obama's presidency…

It's true that, on average since 1957, stocks have significantly outperformed in years three and four of a presidential term, compared with years one and two. "From 1957 to 2004, stocks gained an average of 14.4% in year three and 7.7% in year four, versus only 6.6% on average in years one and two," says Rodney Sullivan, CFA, editor of the Financial Analysts Journal.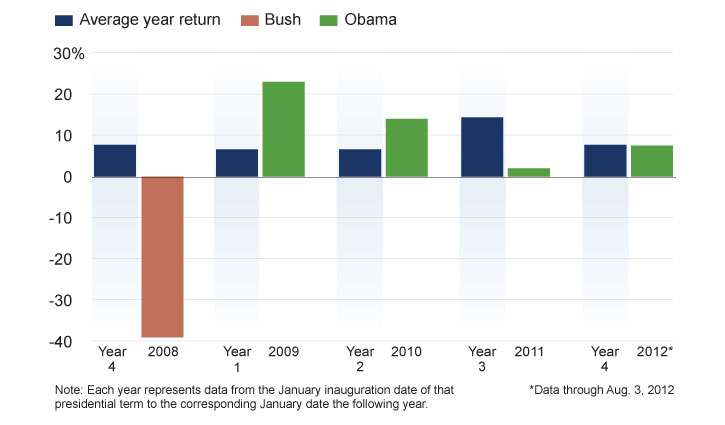 Source: