With one more month of summer to go, why not spend it catching up on some of the best financial books of the season?  This is Book Week on TRB, a new one each day that you may have missed and should definitely buy/download.
***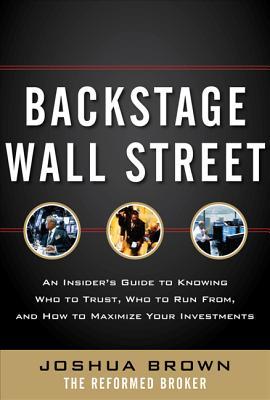 We'll keep this brief…
It has come to my attention that the award-winning children's book I wrote and illustrated, Backstage Wall Street has now dropped down to only $9.99 for the Kindle version.  Even if you have an iPad rather than a Kindle, the Kindle app is free and so you too can enjoy this amazing bargain.  For half the price of a martini in New York City, you can enjoy a treasury of my deepest thoughts on markets, the investment business and lowest layer of scum ever to inhabit the industry.
I tell all in this book and I do not fuck around – I've been referred to as a rat, a traitor and also a "fat snitch" from what my friends down on Wall Street have told me.  They can come and get me.
If you haven't read Backstage Wall Street yet, you no longer have any excuse – the hardcover has dropped down to 16 bucks as well:
Backstage Wall Street (Kindle)
Backstage Wall Street (Hardcover)
Also, feel free to browse the Backstage Wall Street archives here: