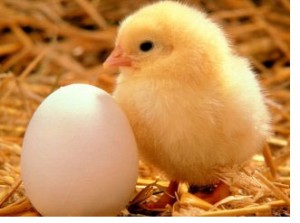 Part of my job as an asset allocator is to always be up on the newest models, products and strategies out there for investment.  Even if I'm only researching them in order to eliminate them from the running in terms of options for our portfolios.
Usually, this is pretty easy.  High fee stuff gets kicked before I get too far with it and overly complicated things are also eliminated immediately.  If I can't justify the cost of something or explain how it works in three sentences, odds are I'm not going to allow my clients to own it either.
But the actively managed ETF space is a bit of a quandary for me.
First, the fees can be significantly lower than these funds' open-end mutual fund competitors.  I've come across an active global asset allocation ETF that costs a third of the basis points currently embedded in a mutual fund of the same variety – and in this case the team behind the ETF has actually outperformed the MF over the last five years.  Second, in terms of performance, many active funds are piggy-backing the success of privately run strategies, so even though the products may be new, there is often a comparable track record to work off of during your due diligence.  Also, as many advisors rebalance accounts on the fly in tumultuous markets, it is very attractive to have a vehicle that can be bought and sold intraday rather than after the close like a mutual fund.
So with a lower cost, easier mechanics and sometimes even better results, the switch would appear to be a no-brainer (and there aren't many on The Street, so when we come across one, it's exciting).
But there's a problem inherent to active ETFs that precludes this being a simple decision, the age-old chicken-or-the-egg conundrum.
Based on the most recent data I've come across, actively managed ETFs make up less than 5% of the entire AUM in the ETF universe.  This makes sense as they are a relatively new concept to begin with.  There aren't many active products in the ETF world but many fund families are betting on them as the next frontier thanks to brutal competition in the index ETF space (Vanguard may begin running these things for free at some point!).  And so there are quite a few being rolled out by everyone from iShares to State Street to, believe it or not, Fidelity -a firm that sat out the first 5 innings of the ETF game while roughly $1.5 trillion in assets migrated toward the structure (much of which came directly from traditional funds).
The trouble is, none of them are trading any volume to speak of.  And it may be awhile before they do.  Now you can work with your broker's trading desk or use limits or even communicate with the authorized participants that handle the creation/redemption of these things for new orders – but that doesn't alleviate the concern of what might happen in a fast market should you need to get out quickly.  You know you'd be able to liquidate a Spyder or a Triple Q in a flash pretty much no matter what kind of size you come to the table with – but an active ETF averaging under 10,000 shares a day?
How confident can you be?
The fund families understand this hesitation on the part of asset allocators like myself – they need to get more people trading these vehicles in order to get more people trading these vehicles.  This is chicken-or-the-egg writ large when you consider how important this line of products may one day become to the providers.
But as an advisor or an investor, that's not your problem.   Unless you're considering an active ETF for a core piece of your portfolio, one which you wouldn't plan to move in a block no matter what the market was doing, you may want to give them some time to season.